Tribe of all colours
17/06/2017 @ 19:30

-

23:00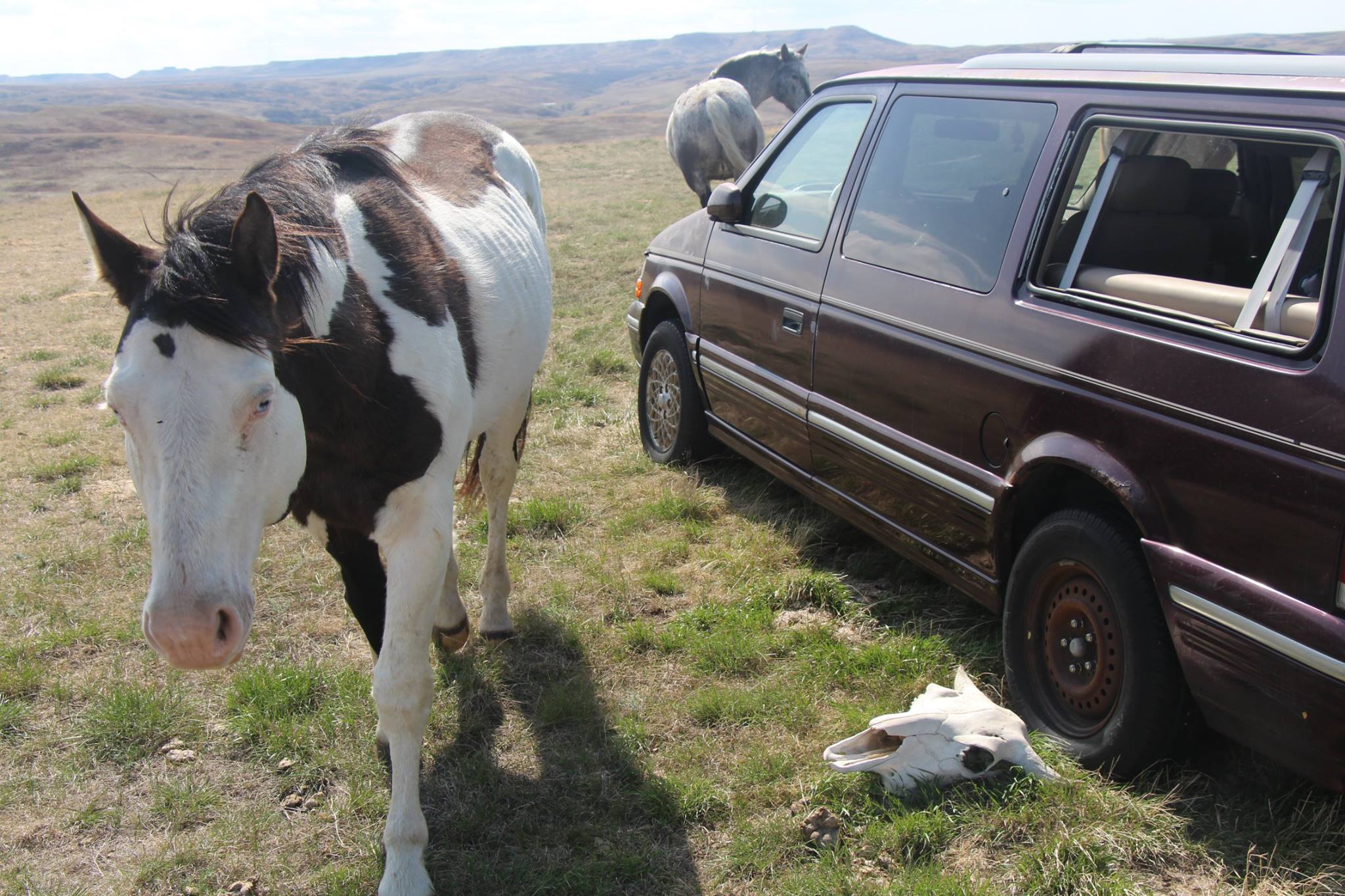 In April of this year, Other Story went to the Midwest of USA, represented by Madeleine Kate McGowan and Peter Laugesen. They went to meet up with people from the Lakota tribe to talk about their experience of the Dakota Access Pipeline construction. From this grew a series of personal dialogues which will shape the second series of Other Story short-films – 'Tribe of all colours'.
Here amongst many others, Other Story met Leo Yankton of the Lakota tribe. Leo will join us at Dome of Visions to talk about the native culture, American culture, the future and ritual practice. Other Story will also share films, sound clips and anecdotes from their latest journey to the Standing Rock Indian Reservation in North / South Dakota. Since April 2016 the native community with the Lakota tribe in the foreground, stood up to the Dakota Access Pipeline construction, fighting to protect their land, wildlife and water from catastrophic oil-spills. On the Other Story journey to the Midwest, they met Leo Yankton, whom is a Lakota native, and was active in the Standing Rock protests. Leo will be joining Madeleine Kate, and sharing thoughts on rituals, songs, native history and the prophecy about the tribe of all colours.
In August 2015, Copenhagen based filmmaker, Madeleine Kate McGowan, founded the alternative online media-platform Other Story. Since then, Madeleine Kate McGowan, and the rest of the Other Story team, has travelled to different areas of the world, collecting film- and audio-recordings of personal stories about a changing world, told by the people who are living the changes.
Other Story seeks to go beyond categorisation, and facilitate the nuance, detail and sensitivity of the individual human story. In today's media people are commonly portrayed as cliché-ridden figures, something which can contribute to division and fear. By focusing on what all people have in common, such as love, friendship and dreams, the Other Story film-series, allow the viewer to meet the people behind categories. The Other Story films seek to facilitate the possibility for empathy and reverberation across nationality and culture.
Vision for bæredygtige fremtider: At vi i sandhed kultiverer et mindset, som gør, at vi ikke længere forholder os til naturen som en kulisse for vores menneskelige liv men som et væsen, der er ligeværdigt med os, og som der skal kommunikeres med, respekteres og hyldes.
Vision for fremtidens by: En by med mod.