The Other Life Project
04/09/2017 @ 14:00

-

08/09/2017 @ 23:00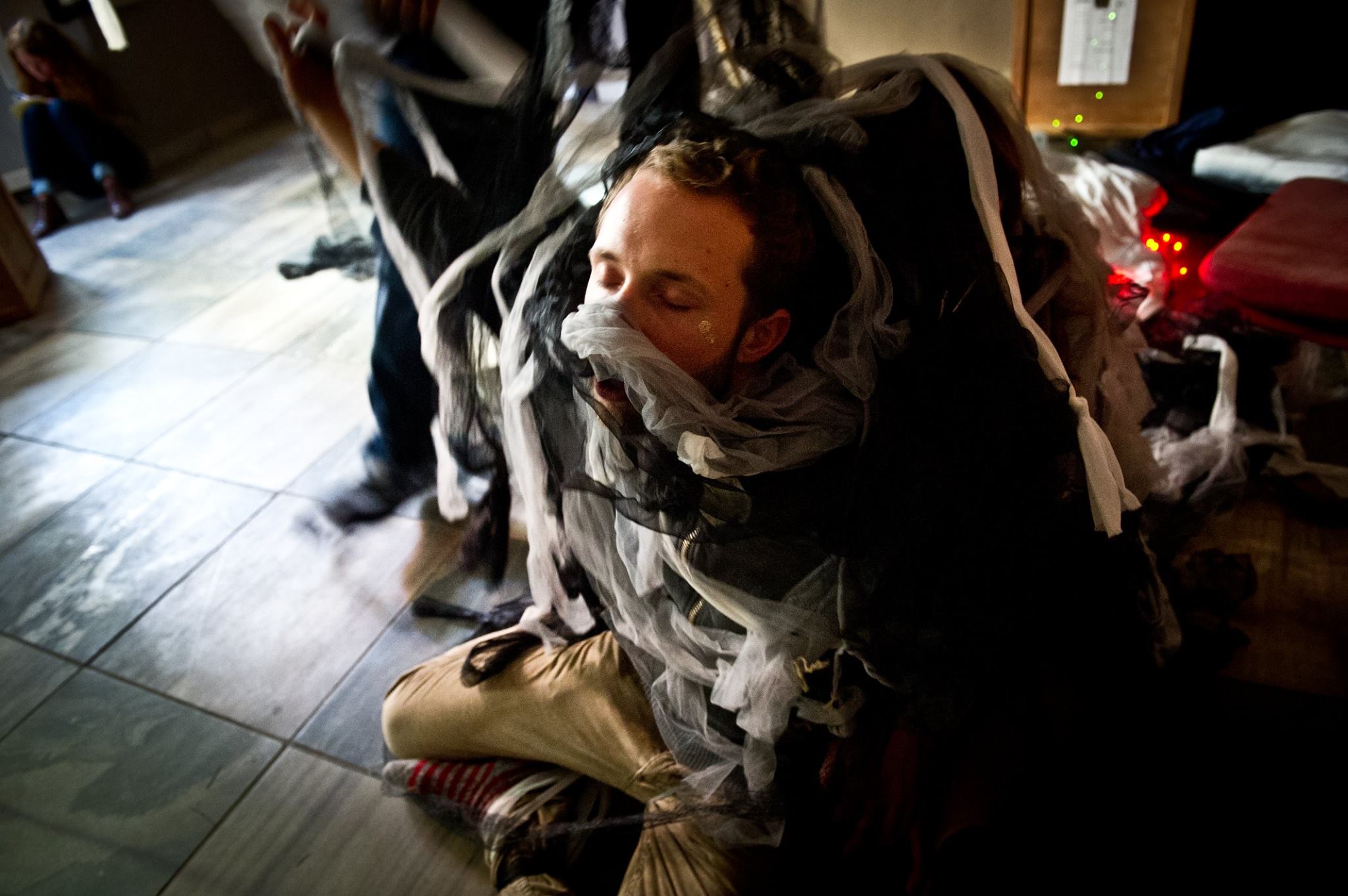 What happens when a group of people leave their names and stories behind and explore identity and reality together?
The Other Life Project has been a 2 year long exploration of identity, presence and reality. This performance installation is the endpoint of that exploration. Six performers will live in the Dome of Visions for 5 days and immerse themselves in the search for new and more sensuous ways of being. The principles of the performance are:
– Everything is public. Allow your process to be witnessed.
– Be honest. Not least to yourself.
– Let things and experiences be important and significant.
Spectate/participate/immerse
As audience you are invited into an ethnographic study of another reality. One where the focus is on the sensuous immediate experience and stories about life are less important.
You are invited to spectate the process of the performers, to participate in workshops (every day at 14 and 18) or to immerse yourself in the exploration together with us.
The Dome of Visions will be open from 12.00 – 20.00 and you are welcome to stay for as long as you want to within this timeframe. We will host public workshops every day at 14.00 and 18.00. It is free to participate.
Read more on www.otherlifeproject.com
Vision for future cities:Cities these days are dominated by institutions that articulate limited ideas official future, leaving very little space for alternatives. This has led many people to believe that the future is something that has already been decided, rather than something we are creating together.
Sometimes it seems that we have lost the ability to imagine that it could all be different. That what we are performing right now is just one very particular expression of what human life can be. What has happened to the dreams of living deeper, truer and more sensuous lives?
We want to explore how to experience the city at a deeper level, how to engage with each others in a more truthful fashion and how to be more honestly and authentically together as human beings.