TEDxAdventure: Wild Visions
28/08/2017 @ 19:00

-

23:00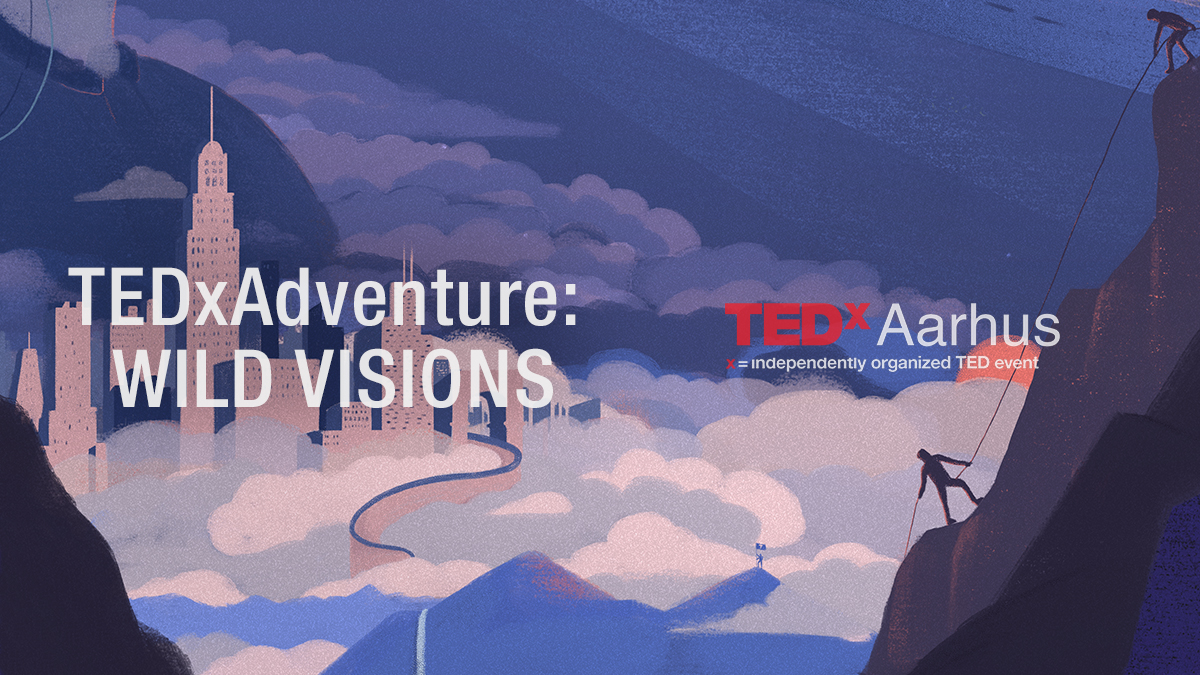 Join us for an evening of inspirational talks, sound art and interactive play – a taste of what's to come at @TEDxAarhus 2017
A host of speakers will cover subjects spanning everyday adventures to playfulness in a series of short and sweet presentations, sure to get you thinking differently about the world around us. To get your bodies moving and creative juices flowing, Hopspots, A Secret Club and Ulrik Myrtue will host hands-on games and workshops. Musician Andreja Andric will close the evening with a performance fusing computer programming, sound and visuals.
The Dome of Visions bar will be open all evening.
The event is free to attend.
Wild Visions is a TEDxAdventure organized and hosted by TEDxAarhus.
Vision for a sustainable future: TEDxAarhus is a local, self-organised event bringing people together to share a TED-like experience and engage communities in ideas worth spreading. Complementing the main TEDxAarhus on Saturday, September 30, a series of dynamic side-events are being developed to incite and inspire the broader public across a number of range of subjects spanning creativity, interactivity, and technology.
For the TEDxAdventure: Wild Visions at the Dome of Visions on Monday, August 28 we have partnered with a number of local and international creatives and creative-thinkers who will share their ideas and projects with the community. Our team sees skills and idea-sharing as a key tool in shaping a sustainable future and our future city.
Vision for a future city: By providing a platform for these speakers and artists to showcase their talents, we hope to actively contribute to the growth of Aarhus' cultural landscape.
A Secret Club, Hopspots and Daniel Rosengren Pilgaard of Aarhus Talks, will each take a unique approach to communication of ideas – both on a practical and emotional level – and exploring a more sustainable way of learning and evolving as humans in the future. Artist Ulrik Myrtue, who often utilises found objects to activate and highlight disused spaces across neighbourhoods, embodies the idea of 'everyday adventures' through his work, encouraging the viewer to consider how cities are formed and how we interact with the world around us. A running theme through the event will consider how playfulness can act as a tool for change and empowerment; how this may shape a city of the future where citizens are more open to the multiple uses of their surrounds, and the potential to develop a more playful approach to moving around within their communities.