Swing dancing in Dome of Visions
01/07/2018 @ 19:00

-

23:30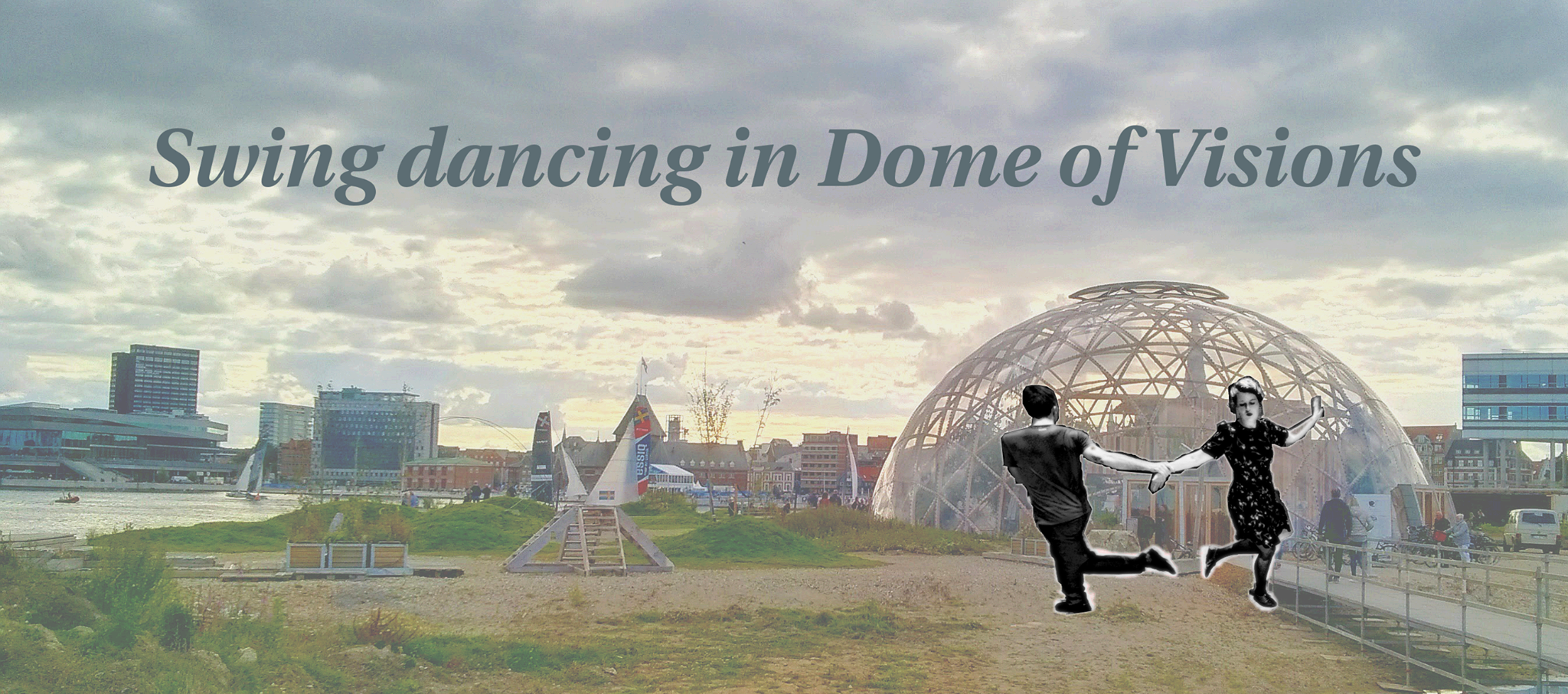 Swing dancing is about enjoying the music, the rhythm, and the life itself. It is also about learning to listen to your body, sharing the energy with other dancers, developing your creativity and mainly about "bouncing" in the presence :). The dance has an old tradition, originating in the 30s of the last century. It all started in the old New York Harlem and it is finding its place in nowaday's world.
If you are dancing for a while or whether you are just curious about the dance, even if you just feel like listen to a good music and being in this atmosphere, it is good time to come and join 🙂
PROGRAM:
Opened: 18:30-23:30
Free open class-lecture: 19:00 – 20:00 PM
Social dancing: 20:00 – 23:30
Free entrance
Looking forward to dancing with you! 🙂
Vision for bæredygtige fremtider: To support people to live in a presence. Swing is not only a dancing style, it is more of a lifestyle, which helps people to develop their creativity, relaxedness, perception and positive thinking. It gives people the great opportunity to enjoy the life and spread it's positive and smooth vibe.
Vision for fremtidens by: For all the reasons mentioned above. I believe swing is spreading and finding its place in today world again. It might contribute to the whole society with its principals.