SUSTAINABLY SOURCED TROPICAL TIMBER – SELLING A POSITIVE STORY
20/09/2017 @ 17:00

-

20:30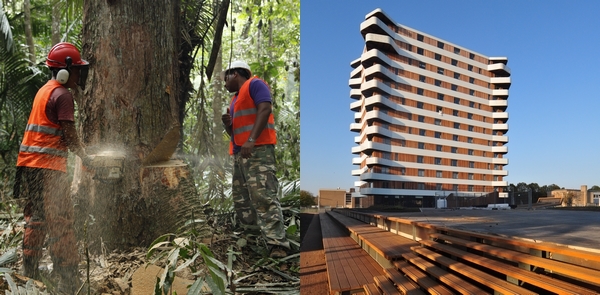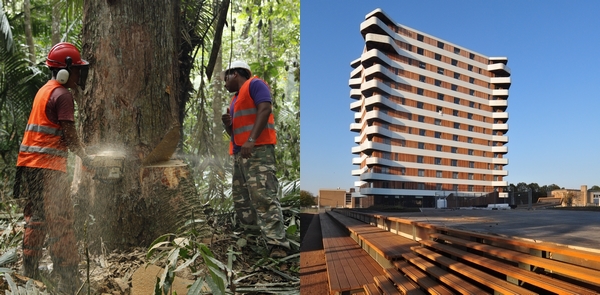 Privat arr. 
The European Sustainable Tropical Timber Coalition (STTC) afvikler sammen med FSC Danmark og ProBos konferencen SUSTAINABLY SOURCED TROPICAL TIMBER – SELLING A POSITIVE STORY i Centralværkstedet 21 september.
FSC Danmark holder i forbindelse med konferencen en ekskursion til byggerier omkring Aarhus Havn dagen før konferencen. Ekskursionen afsluttes med en netværksmiddag i Dome of Visions med indlæg om byggeri og tropisk træ i en dansk kontekst.
Konferencen samler STTC-partnere, træforeninger, tømmerimportører, forhandlere, repræsentanter for byggesektoren, NGO'er og andre interessenter vedr. tropisk træ på tværs af Europa.
Vision for bæredygtige fremtider: FSC og STTC samarbejder for at skabe opmærksomhed om bæredygtigt tropisk tømmer, herunder fremme af flere forskellige træarter på markedet.
Målet er en mere bæredygtig træbranche og sikring af indkomster til understøttelse af bæredygtig skovforvaltning i troperne
Vision for fremtidens by: 'Bæredygtigt træ i den danske byggebranche' er et ambitiøst projekt, der kan skabe grøn vækst i udviklingslande og samtidig løfte Danmark op i eliten af bæredygtigt byggeri på globalt plan. Aarhus har med sin store byggeaktivitet alle muligheder for at vise vejen.