AFLYST: Koncert: Song of Three – (Body Imagining Memory)
23/11/2017 @ 20:00

-

21:00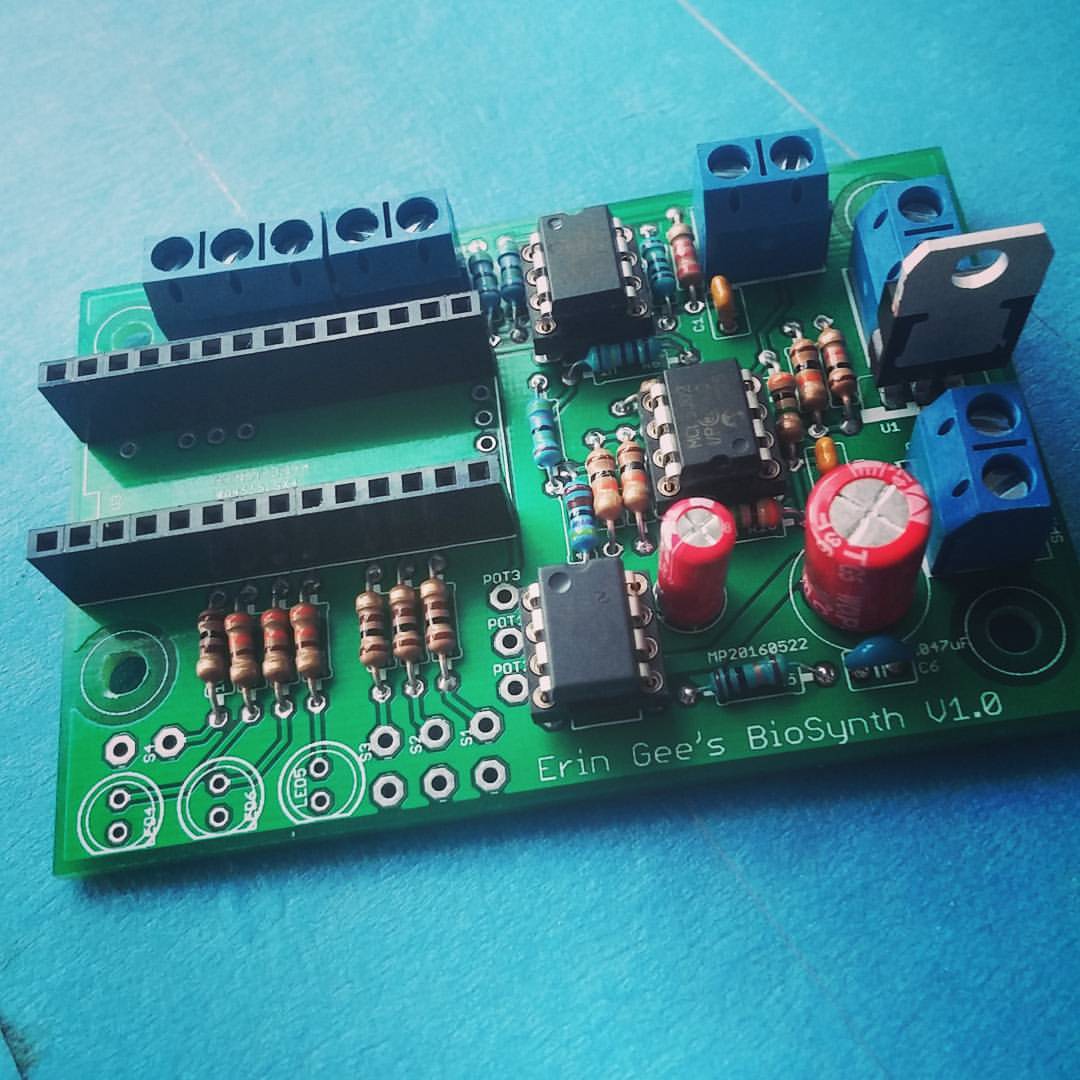 An interactive performance media work inspired by the growing YouTube genre of ASMR (autonomous sensory meridian response), combining this inspiration with biosensor technologies and generated FM synthesis sounds.
During the performance Erin Gee will transmit gentle verbal cues to the audience, related to childhood memories, in addition to standard ASMR triggers such as tapping, crinkling, or other gentle high frequency noises, in order to evoke emotional response. The emotional states of selected audience members would be sensed through biosensors that detect heartrate, blood flow, and sweat release, transforming these physiological states into evolving sonic textures through small, personal analogue electronics. The resultant soundscape would amplify an emotional feedback loop between the physical-emotional state of the "wired" and unwired members of the audience, creating a negotiation between myself as performer and the loop created between the sensing machines, generated electronic sounds, and the group's emotional state. The project thus proposes a co-generated, emergent performance that explores the potential as well as the limits of shared intimacy, memory, and most of all, physical-sensorial experience as mediated through technology.
Vision for bæredygtige fremtider: For better or for worse, the "post-truth era" seems to be an epoch ruled by mass media manipulation, resulting in a cultural moment where emotion seems to triumph over reason. This dominance of technologically mediated emotion makes languages, processes, and technologies related to emotional expression important cultural artifacts of our time. Indeed, feminist scholar Sarah Ahmed's politics of emotion outline the importance of how we understand and share our inner experiences with others. I believe that the promotion of artistic experimentation in this field develops a sustainable and more tolerant future by encouraging experimental zones where the public might interact.