Skolebesøg fra Aabybro
05/04/2017 @ 14:00

-

15:15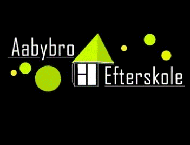 Der kommer cirka 30 elever og en lærer, der gerne vil have en rundvisning og et oplæg, om hvad Dome of Visions er for et projekt. De kommer fra Aabybro Efterskole, hvor vi hele uge 14 har kulturuge, og derunder tema om Aarhus som Europæisk Kulturhovedstad. I alt er der cirka 100 elever på besøg i Aarhus, som er delt op i 3 grupper hver med et tema, der er relevant i forhold til overemnet.
Vision for bæredygtige fremtider: Eleverne, der kommer på besøg hos jer, har emnet livability, og skal lave en lille dokumentar omkring netop denne vinkel på Aarhus17.
Vision for fremtidens by: Eleverne skal besøge Dome of Visions netop for at få en ide, om hvad fremtidens by kan være.