S U N D A Y S – præsenteret af Train live
17/12/2016 @ 19:30

-

21:30

DKKR50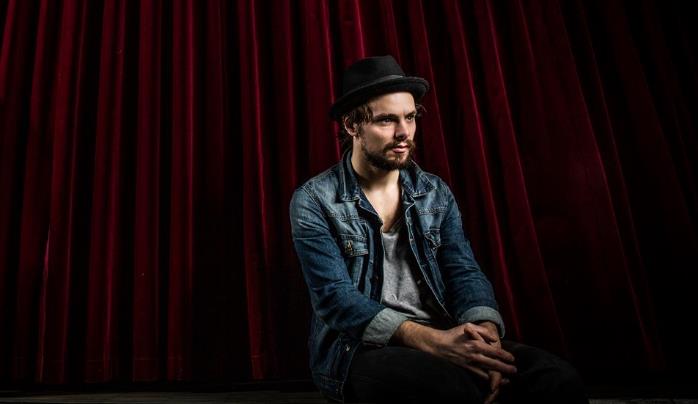 "Some say I'm like a hurricane, I'll move you if you're in my way, and vanish in the clouds. But I feel more like an avalanche, leaving you no time or chance of ever getting out" – Avalanche
Sundays er en ny gnist fra den danske undergrund, centreret om fortæller og guitarist, Magnus Jacobsen. Stemmen genkendes måske fra de tidligere KarriereKanonen-vindere, Dance With Dirt, og ansigtet måske fra Magnus' år som vært på DR Ramasjang – men som Sundays vil han noget helt andet; Her er nøgenhed, intensitet og nerve de nøgleord som lader sig manifestere i den 28-årige sangskrivers folk-pop univers, og med en livebesætning der byder på tætvævede korharmonier og simple, organiske instrumenteringer, er det lige netop hvad lytter og beskuer kan forvente.
I samarbejde med producer , Mads Björn, har Sundays skabt debut EP'en "The Day Will Come", som skal se dagens lys dette efterår. Teksterne omhandler den store kærligheds forgreninger af forundring, forelskelse og fortvivlelse – alt sammen nedskrevet i skæret af søndagens ambivalente lod, som bindeleddet mellem weekendens kaos af muligheder og hverdagens forudsigelige tryghed – en dag hvor følelser og indtryk kan sidde løst, og hvor alt er muligt og umuligt.
Sundays live-debuterede på SPOT Festival 2016, og blev siden udvalgt af Århus Stiftstidende, Sound Of Aarhus, Promus og SPOT Festival til en eksklusiv optræden på RAW Music #1.
Sound Of Aarhus beskriver Sundays med ordene: "a mind-blowing and breathtaking live performance".
Se og lyt for dig selv, i Dome Of Visions, lørdag d. 17. December.
Livebesætningen består af: Nick Valentin / Akustisk guitar, keys & kor Marie Linander / Bas & kor Morten Falk / Trommer, keys & kor Og Magnus Jacobsen / Vokal og akustisk guitar