Opening Ceremony – Aarhus Short Film Challenge (ASFC) 2016
16/10/2016 @ 18:30

-

21:00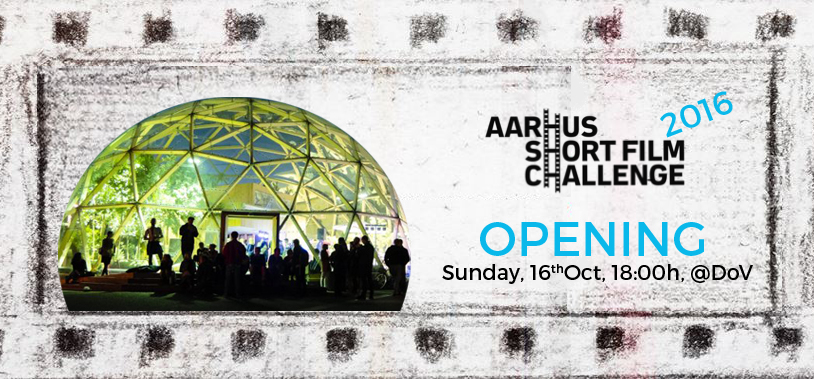 This October ASFC is coming back to town to drive your creativity in a state of heightened awareness. We challenge you to shoot a short movie in one week. And we believe you will do just great.
The Opening ceremony marks the official start of the film challenge and by the end of it we will uncover the topics and line of dialogue you need to start creating your masterpiece.
We have prepared for you a colorful bouquet of inspiration, wonder, mystery and contemplation. Come join us and share the experiences under the sky of Dome of Visions.
Visions:
Vision for sustainable futures: I think sustainable futures could be secured only through a mass mindset shift, and that won't happen as a natural process or at least not within a reasonable time frame to still have this planet as our home.Therefore, we need radical changes first on an individual level, that is the hardest task. Those could be reinforced first through EDUCATION and way after it through laws,banns, restrictions.
Vision for future cities: The city of the future should not be a consumer, but a generator city. I imagine self-sustaining cities, generating zero waste and functioning like a system, biomimicring nature's processes and build around mutual collaboartion – where the person is not detached, but grounded in nature's wisdom.