Nordic Music Night 2017 (off-SPOT)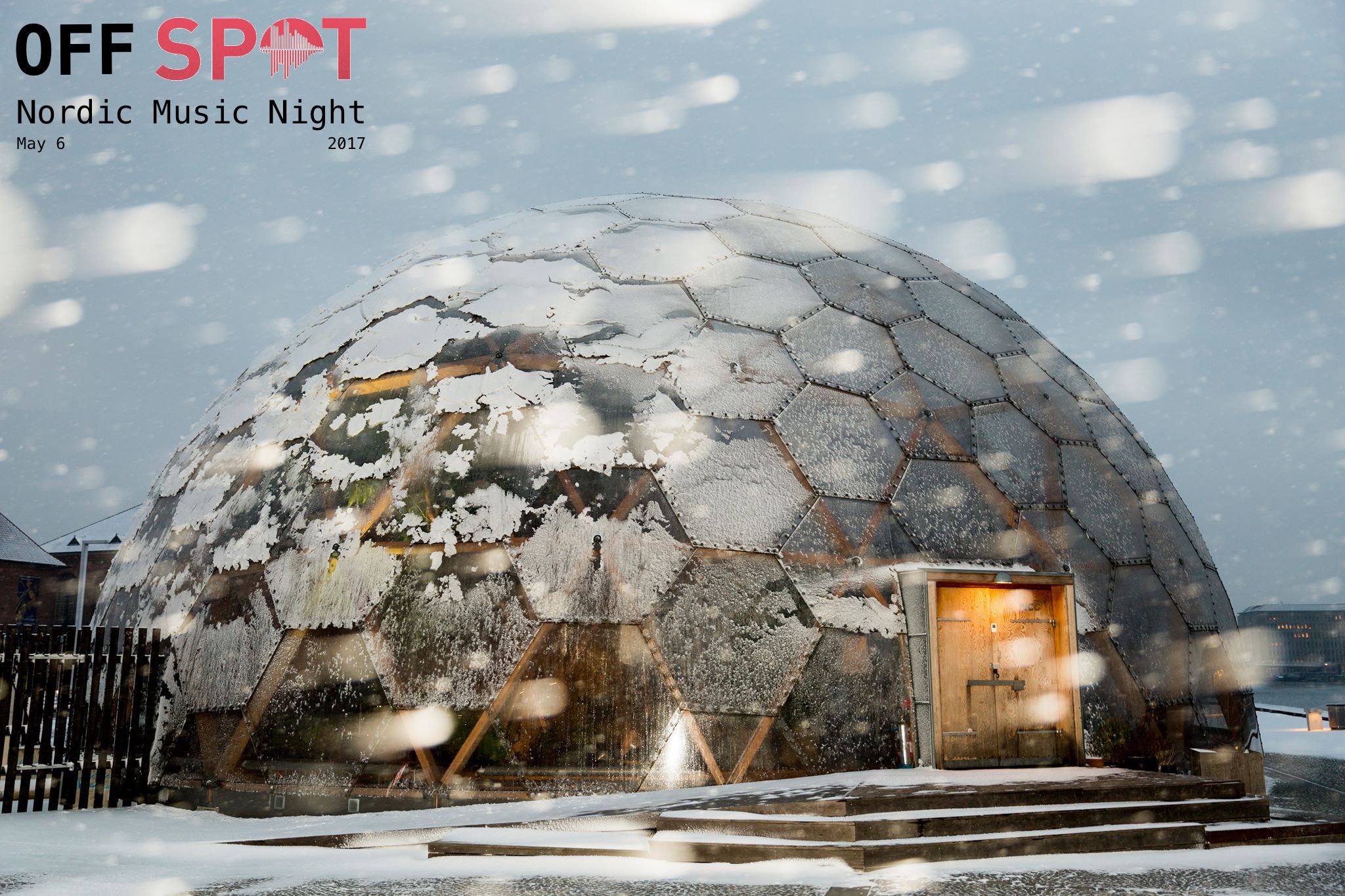 Gratis entre
The annual Nordic Music Night is back in 2017 as a free-entrance party during the weekend of SPOT Festival in Denmark.
On this night some of the most exclusive emerging artists of the Nordic hemisphere are invited to showcase their music at the most wondrous venue of Aarhus: Dome of Visions.
The variety of different artists on the lineup will perform music and exhibit their art which in different ways reflects the dynamic tensions, climate and surreal atmosphere of the Dome itself. This will be a night where different voices, expressions and visions meet and intertwine, together under the enchanting roof of the Dome.
The entrance is FREE of charge, and open for all ages.
You'll neither need money nor a badge to enjoy this memorable night of some of the hottest live acts Scandinavia has to offer.
Vision for sustainable futures: As the name reveals, the Dome of Visions (in plural) is a place of different expressions, world views and point of departures. The organizers of the Nordic Music Night believes in a vision of the world as a reflection of the Dome itself: a place where different expressions, world views, points of departure can meet, intertwine, crash or harmonize, just as the elements brought to life by the artists during the Nordic Music Night.
Vision for future cities: The "future city" is a city where music and art can meet, reflect and bring different dialogues and visions into play in a peaceful manner. In this city new thinking and collaboration is key to innovation and to enlighten the importance of conversations about a sustainable future.