Lau/Scott/Muff @ Dome Of Visions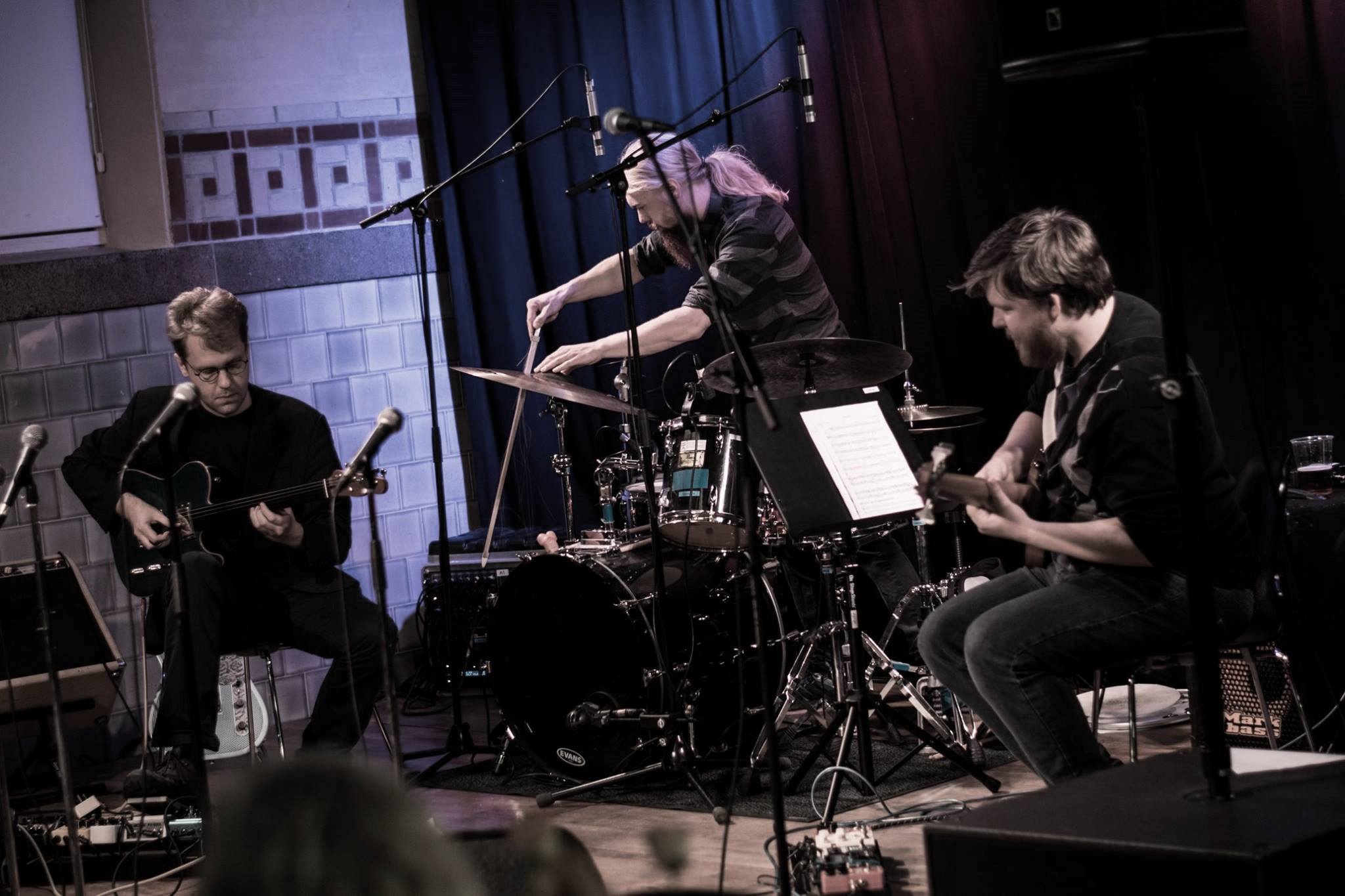 Gratis entre
Lau/Scott/Muff's smukke musik i Dome Of Visions' smukke rammer.
Trioen Lau/Scott/Muff spiller instrumentalmusik som trækker på jazz, fri improvisation, rock og mellemøstlig musik. Gruppen består af (båndet og båndløs) guitar, båndløs bas og trommer hvilket giver et, i vesten, lidt usædvanlig udgangspunkt, som gør det oplagt at række udover det normale vestlige intonationssystem.
Vision for bæredygtige fremtider: I den verden vi lever i, bliver steder som Dome Of Visions mere og mere vigtige. Vi ønsker at vi, med vores ydmyge musikalske bidrag, kan hjælpe med en øget offentlig opmærksomhed på bæredygtighed og grønne værdier.
Vision for fremtidens by: Fremtidens by er en rummelig by. Plads til forskelle, plads til det skæve, plads det anderledes.