FEUM Klub
13/10/2018 @ 21:00

-

14/10/2018 @ 03:00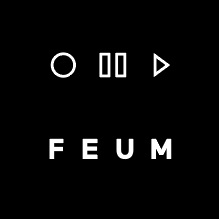 FEUM KLUB // FIRST OF MANY // NO NONSENSE
This time we get a privilege to work and perform in Dome of Visions
FEUM is bringing back a club party that Aarhus hungers for. A series of events from us to you – parties that we all need.
Residents of FEUM will cast their shadows behind the CDJ's and 1210's, and show you the way through the night.
We want to create an experience for the experts and the newcomers, including everyone into the world of electronic music. This series will be us giving back to the community, to the supporters, to all.
Fee non-members: 60
Fee FEUM members: 30
Sign up as a member of FEUM to stay informed and get 50% off the door, on FEUM KLUB nights.
Join: https://feum.net/#members-section
This time, we are taking it back to what we know – club parties. You're welcome.
Vision for bæredygtige fremtider: There is a stigma around electronic music and underground culture. FEUM (Union for Electronic Music), alongside being an event platform, collaborates with various Aarhus initiatives and events (Aarhus Jazz Festival, Aarhus Makers, Det Turkise Telt and other) showing that electronic music is much more than loud bass and drugs.
The newest concept, parallel to our "booking" events is FEUM Klub, where we're trying to create a house-music party, where everyone could dance and feel included. Without prejudice and arrogant, exclusive and dark stigma of "techno". We don't aim to earn on these events and charge only 30kr for entrance for our member base.
Vision for fremtidens by: A city where all bottom-up initiatives have there own place to perform and grow, and electronic and underground music and culture play an important part the art, club, and music scene.