Everglow
01/12/2017 @ 19:00

-

21:30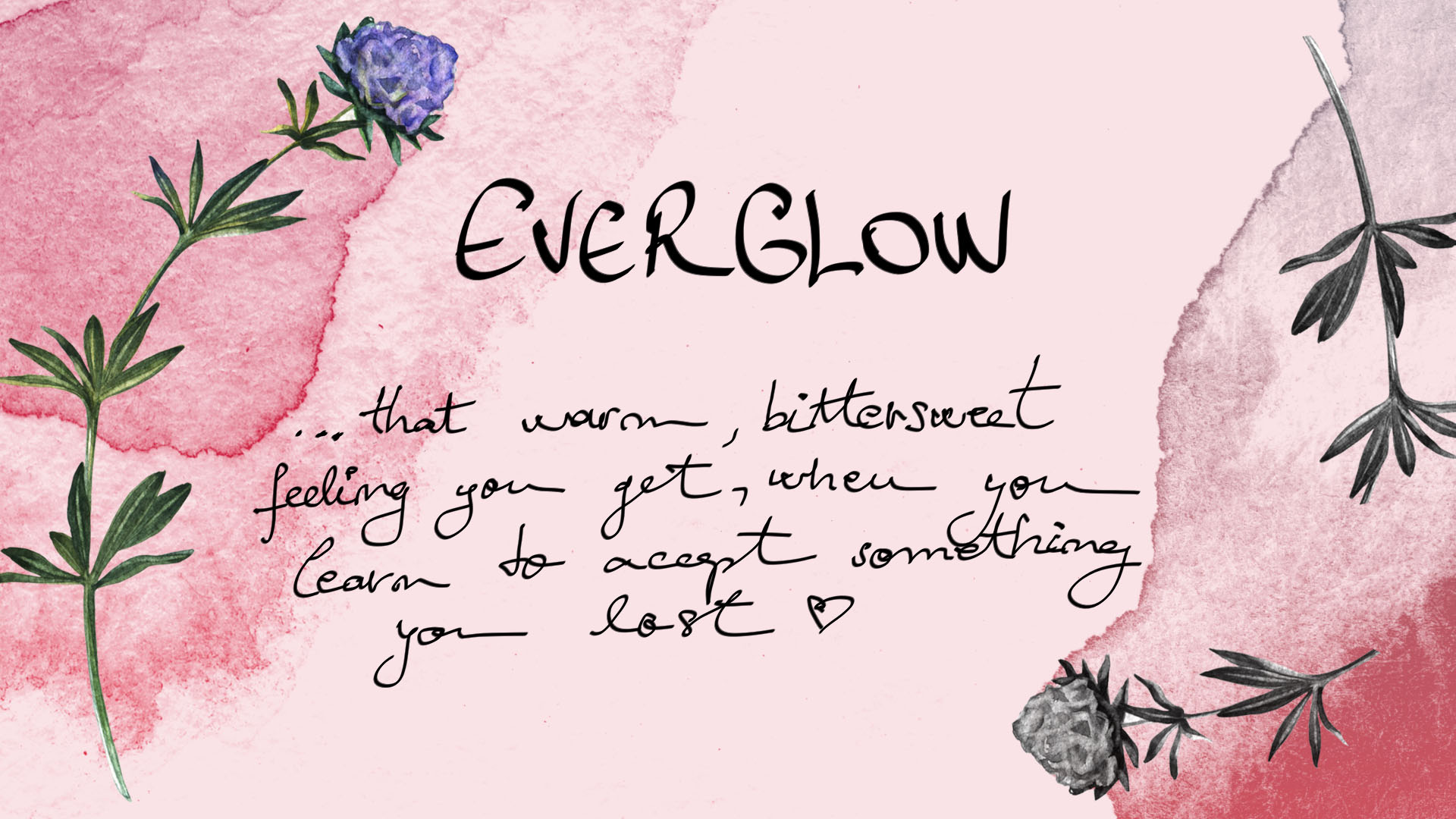 An Everglow evening is ART | CONVERSATIONS | MUSIC put together to create a cosy, open space for talking about the loss of a loved one and coping with death.
You know, loss is inevitable. I have learned that the hard way after losing my sister to cancer some months ago. Losing one very special person to me is like losing the entire world – as if being lonely in the most crowded room. Because death is the last thing anyone wants to talk about, but the only thing on my mind. There's lots to say about death, and it's neither sad or uncomfortable – there's funny memories to share, lessons learned and curious thoughts.
There's a better way to deal with grief, and I've been trying to discover it.
Hope you'll come join, share your own story and thoughts and take part in what I've put together so far:
ART | A short exhibition illustrating my own story of dealing with losing my sister through the new, positive perspective of bright colours
CONVERSATIONS | Let's have an open talk about what death means. What does it bring along? And how do we cope with loss?
MUSIC | We'll end the evening with Peter and his guitar: cheerful vibes and his own thoughts on death after recently losing his father
"So if you love someone | You should let them know
Oh, the light that you left me | Will EVERGLOW " Coldplay – Everglow
Vision for sustainable futures: The vision behind Everglow, is to bring light during the darkest times through means of art and sincere communication. Even though all of us will eventually experience loss, either tragic, natural, expected or unexpected, it's curious that we're not yet prepared to deal with it. I think Everglow can be a space where we can take any 'hard' or unapproachable topic and turn it into a meaningful experience, by filtering it down through art. Coping with loss is, without a doubt, one of the hardest things we have to go through during our lives. Therefore, we should come together and learn how to 'cope' together. People helping people is a beautiful thing, and I believe, that is the most precious during these tough times. Beyond the sadness, there's that EVERGLOW. Let's find it.
Vision for future cities?
Openness, courage and acceptance towards death.