Soundhealing Journey
18/06/2017 @ 19:00

-

22:00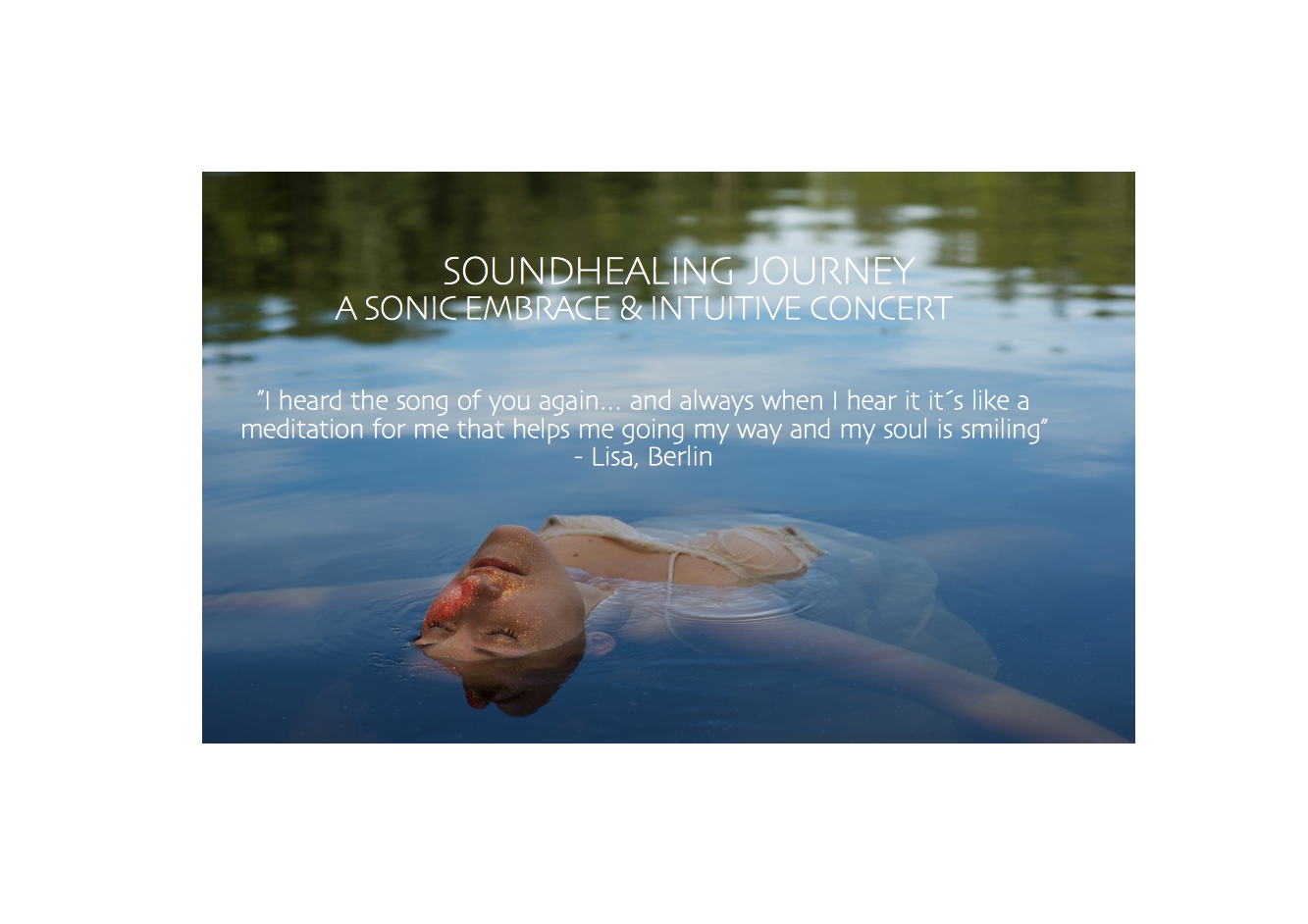 The Soundhealing Journey- A sonic embrace & intuitive concert at the beautiful Dome of Visions at the flowing waters of the harbour in the centre of Aarhus.
You start this soundhealing journey with a sound and voice bath. A deep relaxation for body, mind and energybody where you get the chance to release blockages, life diminishing thoughts and/or patterns. Setting your life energy into flow. You lie down tucked into your warm cosy blanket as we tone through your entire energy system using the Western style of healing sounds with Tibetan bowls and Crystal bowls, vowels and overtoning. In the end of the sound and voice bath we use the simple yet powerful Shamanic Shake down percussive sequence to guide your concsiousness back to earth from being in an altered state of consiousness during the toning session. This is a powerful and grounding experience and lasts about 1 hour.
After receiving this wave of healing sound and tones you are invited to a time of silent reflection and having a warm nice cup of tea and perhaps a little snack. If you feel like sharing some of your experience you are invited to do so. You might even wish to write a personal message to your own heart as a poem to remind yourself of what arises within. We believe poetry is the language of the soul.
Poetry put into song makes your soul speak to your heart. This helps you to embrace yourself and life with even more love and respect than before. Therefore the last part of this Soundhealing Journey is a beautiful and deep intuitive concert where your personal heart poetry is made into magical and meditative stories performed as songs for you right in that moment by talented singers and musicians. This is truly a unique once in a lifetime experience receiving your own personal heart & soul song.
We invite you to let go of your worries, struggles and strives for an evening and come deep into your body and into your heart. Letting yourself receive the healing tones of human voice and the light love of crystalline vibrations from beautiful soundhealing crystal bowls along with other magical instruments such as sansula, rainstick and tibetan bowls and more. The powerful healing abilities of the human voice. Poetic truths that will lift your soul and speak to your heart.
————————————————————————————————————————————————
TIME & PLACE: Welcome at 19.00 Sunday the 18th of June 2017 at Dome of Visions, Aarhus. The Soundhealing Journey will last approximately 2-2,5 hours in total.
PRACTICAL INFO: Please bring a mattress, a warm cosy blanket and a pillow as most of the evening will be experienced lying down on the floor receiving.
ENTRENCE: This is an open event and thus we like to encourage you to gift us after the evening as you feel you have received. We suggest between 150 dkk up to 350 dkk, also depending on your level of income. We are happy to receive your gifting via Mobilepay, otherwise bring cash.
————————————————————————————————————————————————
Emma and Simo will be your musical healing guides this evening and they will create and hold a safe space for you to journey freely. Opening their channels for guidance and healing energies from the Angels and Reiki.
Emma is an intuitive singer, channeling healing messages for you through song. She is a Reiki Usuí practitioner and works with the vibrations of the Earth aswell in healing and in song. She plays medicine drum, sansula, rainstick, other percussion, the Earth Koshi chime and sometimes acoustic guitar along with her singing. In training as Group Voice Therapist with BAST, Bristish Academy of Sound Therapy. Emma participated at the AGENDA festival at Kaos Pilot last year with Reiki healing & intuitive massage, and is happy to be back to Aarhus again traveling from the countryside outside Stockholm, Sweden.
Simo Virtanen works and lives with soundhealing in diverse formats, and is also an Angelic Reiki practitioner. Laughter yoga practitioner. Massage therapist. He facilitates group sessions and spacial healings in different parts of the world, at this time in his home countries Estonia and Finland. He plays tibetan bowls, crystal bowls, didgeridoo, guitar and other persussion aswell. In training as Group Voice Therapist with BAST, Bristish Academy of Sound Therapy. Simo is happy to share his warm shining energy with you in Århus!
Vision for sustainable futures: We envision a wave of music and song that bring us humans closer to our real natural self. Opening up the community spaces both in urban settings as in the far out corners of Scandinavia to work as community lighthouses for a new reality where we connect again in our hearts through music and song. Healing our wounds of separation. Filling the empty spaces of the heart with closeness and gentle deep vibrations. Rediscovering the potential of music & singing building bridges and bonding between humans.
The longing for community and human bonding today is very real. We want to answer to this call of the souls- creating spaces for the Scandinavian world citizens to meet in real life community, healing loneliness & stress. Music & singing is able to bring us into an altered state of consciousness. The deep restorative sleep mode we also can achieve in meditation practice or deep sleep. We want to bring that to as many Scandinavian world citizens as possible. Evolution of human consciousness goes hand in hand with our emotional expression to help us grow. Music & song is our human birthright and we carry it with us every day. Let´s use it to open our hearts to our true feelings and embrace ourselves and each other as the beautiful manifestations of life and light we all are! When we do we also love and embrace our home- earth <3
Vision for future cities: The future city is built up so that all sounds inside and outside our buildings are making us calm and centre and gives us joy and balance to live our daily lives. All houses are breathing without air conditioning that makes buzzing sounds at all times. All vehicles and roads are made with vibrations that helps us rather than stressing out our nervous systems. There are many parks and spaces in the city room where people totally freely and without planning ahead can enjoy playing music in great acoustics that will lift our spirit and enhance our joy every day.
Our vision for the future city is for people to hear the sounds of nature and be inspired to create their own healing natural sounds along with it. A city should be like a unique symphony that opens us up to each other and to our innate creative powers as human beings. A city could be the most beautiful space to meet as human beings in our natural states and create life together in endless ways.