Last weekend DiS headed to the city of Aarhus for this year's edition of SPOT Festival and had an absolute blast. Here's ten things we learned from our weekend jaunt at Denmark's answer to South-by-Southwest…
…..
5. There's A Post-Punk Revival Going On
The last time DiS visited SPOT Festival in 2012 we discovered a band called Shiny Darkly whose brooding darkwave reminded us of The Horrors and promptly persuaded us to part with a couple of hundred krone to purchase their EP straight afterwards. Now, five years on they've blossomed into a magnificent beast fusing elements of krautrock and shoegaze into their already potent brand of psychedelic post-punk. Playing three shows here, their late night show on Friday in the tiny Sway nightclub and Saturday evening's performance in the spectacular Dome Of Visions down by the harbour will both be subjects of "I was there" claims in years to come.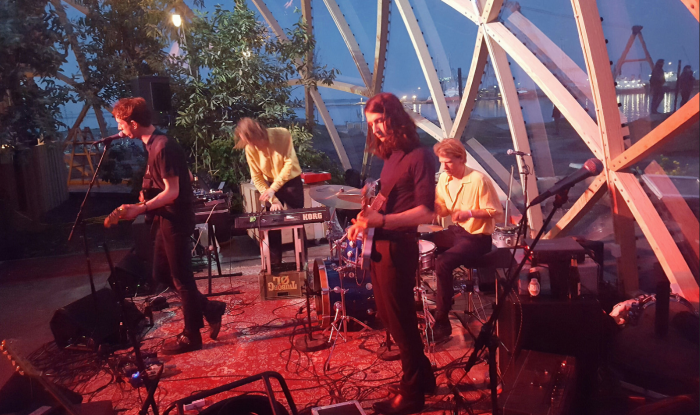 Read the 10 things at drownedinsound