Dome of Visons og den progressive scene Warehouse9 har indledt et samarbejde omkring The Human Myth (af Paolo Zuccotti m.fl.).  Et projekt der netop udfolder sig i krydsfeltet mellem bæredygtighedsagendaen, performancekunst og modige fremtidsvisioner, som dristigt sættes ind i menneskets historiske sammenhæng. Denne dagsorden udfoldes bl.a. omkring centrale temaer som antropoceen.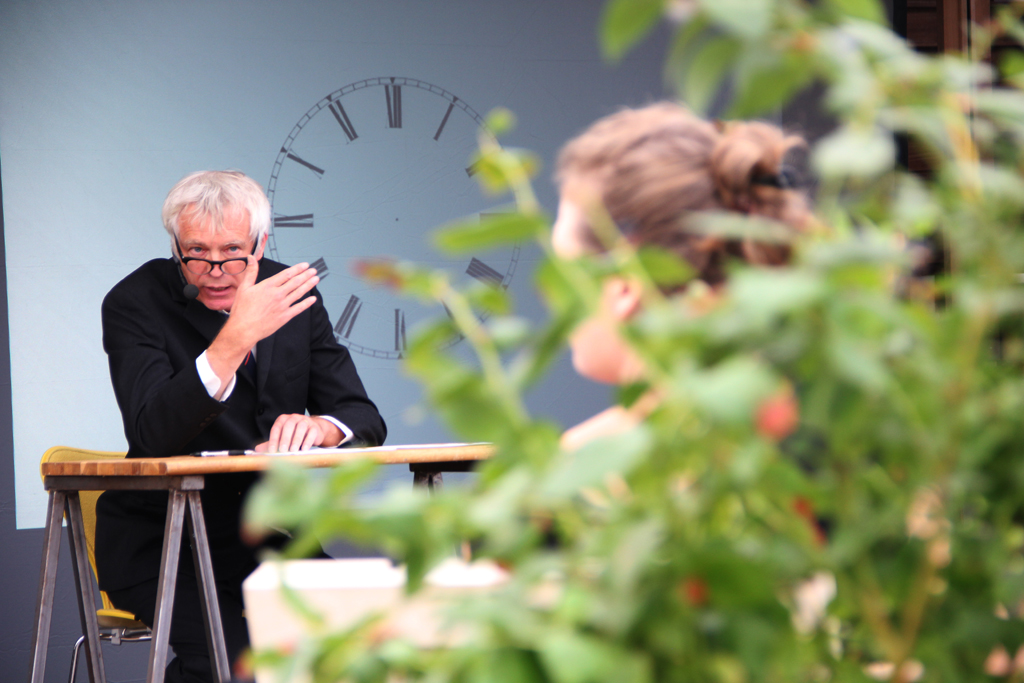 Billeder fra udfoldelsen i Dome of Visions.
På scenen:
"CHALLENGES IN THE ANTHROPOCENE – Frank Raes
During the 4.5 billions of years, since the origin of the Earth, natural forces dominated the shaping of the Planet: moving continents, vulcanos, earthquakes, meteorites … During the last 200 years Humans themselves have become a force that is able to shape the Planet. We have entered a new geological era: the Anthropocene. The result is an undeniable human development, but at the cost dwindling natural resources, wide-spread pollution, climate change, … How can Humans use their forces, our forces, to do things differently?"
Et krydsfelt opstår: venskabeligt beslægtet og gensidigt interesseret.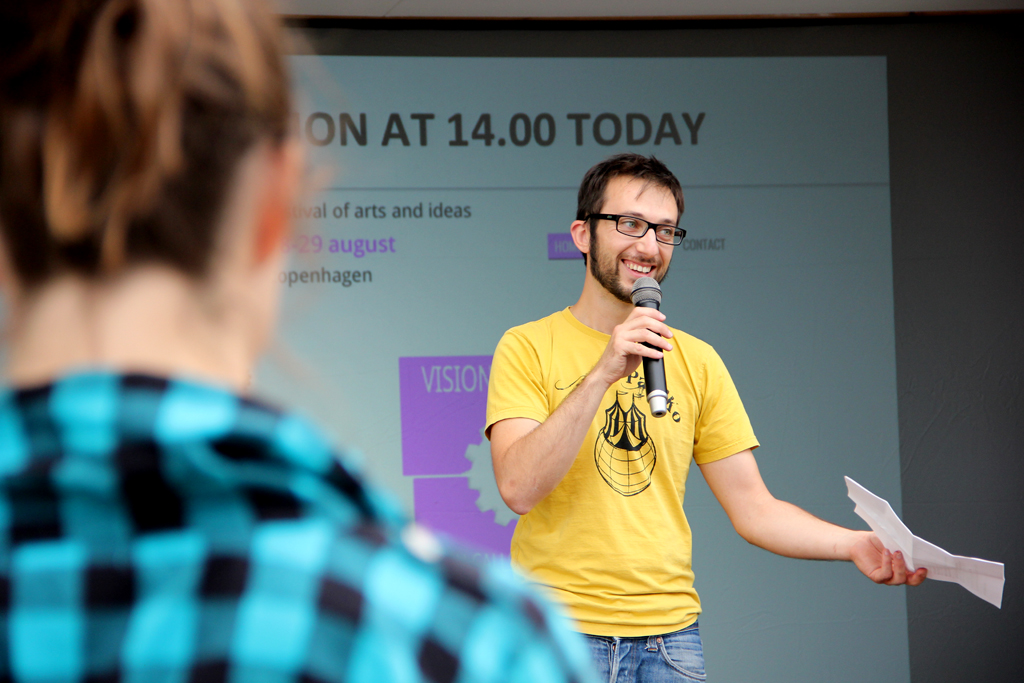 Om The Human Myth
The Human Myth is a festival taking mythology as the inspiration and starting point
for discussions about the role of humans in the socio-ecological system.
In collaboration with climate change researchers and environmental activists,
we want to facilitate the formulation of alternative voices and express them
through artistic means. We aim to create an artistic festival and open platform that would
celebrate diversity and interdependence, while retelling and reinventing the most pressing
of all stories: the Human Myth. In Norse mythology, a myth was defined as "the meaning that
one perceives in the phenomena that one encounters", suggesting that a myth was not simply a
trivial story or fairy-tale – as many of us would be tempted to think – but a sincere and deep
understanding of life, a profound attempt to give meaning to life.
The aim is to involve the public in a kaleidoscopic art event, carried out by a philosophical
discussion about the status and role of human beings in our ecosystem on Earth. Each particular
event within the festival uses different modes of discussion and enters the discourse from a
different side, depending on its forms and means of expression. Theater, art, performance,
video, informative lectures and workshops are all distinct media that help us and the
audience to express ideas and reflect on the issue from various perspectives.
Om Frank Raes
Frank Raes (B) is working for the European Commission and active in the area of climate change science and policy. He currently leads the Climate Risk Management Unit of the EC's Joint Research Centre.
Om Warehouse9
Det siger de selv:
"Warehouse9 er et lille kunstgalleri og performanceteater i Kødbyen i København.
Vores mål er at arbejde på tværs af etablerede grænser og udtryksformer indenfor musik, kunst, teater og natklubscenen. Vi henvender os til det lokale miljø med en bred vifte af udstillinger, koncerter og events og har en direkte dialog med den internationale scene."
Siden Januar 2009 har Warehouse9 modtaget driftsstøtte fra bl.a. Statens Kunstråds idepulje til drift og forskellige delprojekteter. Warehouse9 ønsker at kontekstualisere lokale, nationale og internationale tendenser på live art og performance-scenen, hvilket sker gennem et månedligt performance-program, internationale festivaler og et program for forskning, dokumentation og formidling.
FOR MERE INFO SE: HUMANMYTH.TK
Foto: Stine Skøtt Olesen/NXT