Dome of Visions og det internationale byudviklings-fora Theatrum Mundi centreret omkring filosof og sociolog Richard Sennett indgår i et samarbejde omkring spørgsmålet: Hvordan kan vi skabe et vibrerende liv i byens mellemrum?
Fase 1
D. 20.-25. April 2013, Dome of Visions, Krøyers Plads
PLAY CITY // SPACES-IN-BETWEEN from DOME OF VISIONS on Vimeo.
På en 6-dages 'Idea Camp' inviterede vi unge urbanister, musikere, aktivister, kunstnere, ingeniører, teknologer, humanister og arkitekter til at mødes i 6 fulde dage omkring 'bålpladsen' for at gå i dialog og samskabelse omkring mulige svar på denne udfordring.
Svarene kom til at variere fra fysiske og arkitektoniske prototyper, til midlertidige performative eller auditive universer til politiske aktioner eller en blanding af alt dette.
Med daglige 'master classes' fra etablerede skabere i Dome of Visions og Theatrum Mundis internationale netværk resulterede mødet i en ny dialog omkring bylivet og byudvikling på tværs af fagligheder og landegrænser. Midtvejs i forløbet afholdtes en åben udstilling af foreløbige resultater og dialog omkring disse med et inviteret panel bl.a. bestående af Richard Sennett og overborgmesteren i København, Frank Jensen og den sidste dag var det muligt at komme og se de 'færdige' resultater. At blive helt færdig var dog ikke muligt, det vil være en fortløbende proces, der sker i en udveksling mellem en række af byer både nationalt og internationalt. I første omgang forsætter dialogen i Berlin i samarbejde i maj.
Læs programmet      Download Work In Progres (stor pdf)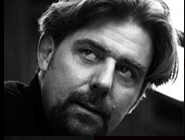 Interview med Andrew Todd Arkitekt og 'dirigent' på PLAY CITY Idea Camp.
Play-City: Copenhagen's In-between Spaces
Andrew Todd is Architect at Studio Andrew Todd. Play-City recounts a six-day ideas camp in Copenhagen's temporary structure, the Dome of Visions, to transform and rethink in-between spaces in the city.
The Play-City Ideas Camp in Copenhagen was an opportunity to enact and test Theatrum Mundi networks and ideas through a non-conventional format of meeting and production. Neither private 'salon,' nor public-facing conveyor-belt of conference speakers, nor classroom-based exercise, this meeting slung a kind of net into the space between familiar modes of meeting and sharing, and explored the possibilities of this uncertain, suspended…
Spaces-In-Between: The City Becoming
20 – 25 April 2013
Dome of Visions and Theatrum Mundi/Global Street invited young urbanists, musicians, activists, artists and musicians to meet for six days to imagine the future of Christianshavn in Copenhagen during a unique in-situ Ideas Camp.