I slutningen af den sidste officielle vintermåned flyttede et hold performere ind i domen. Over seks dage udspillede deres art performance Plato's Cave sig som et mysteriespil i mellemrummet mellem hverdagslivet i Dome of Visions og en parallelverden hos de tre guder Afrodite, Apollon og Dionysos. De ni hovedpersoner blev spillet af deltagere blandt publikum, der forinden havde tilmeldt sig.
Guderne kontrollerede rummet og guidede undervejs hovedpersonerne gennem kærlighedens mysterier imens koret – en metafor for resten af publikum – kunne følge livet i hulen og den rejse hovedpersonerne kom ud på. Som kronen på værket blev de ni hovedpersoner på sjette dagen indhyllet i en guddommelig ritualfest for at fejre kærlighedens sejr.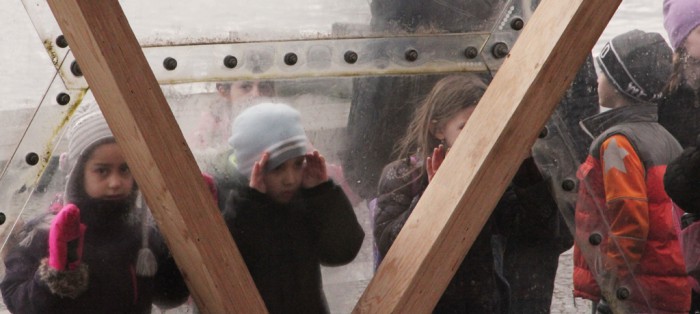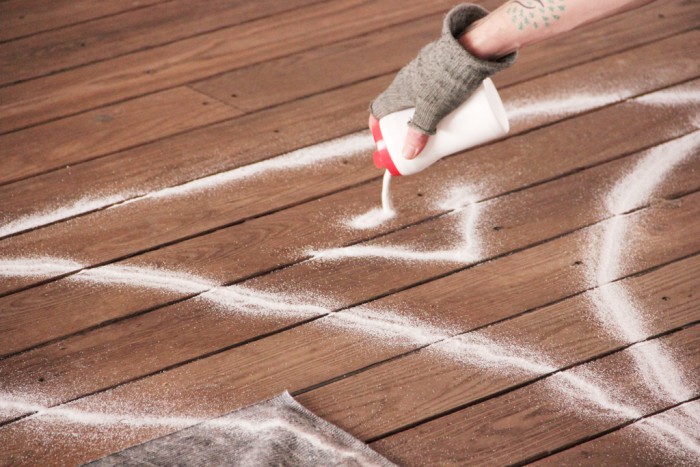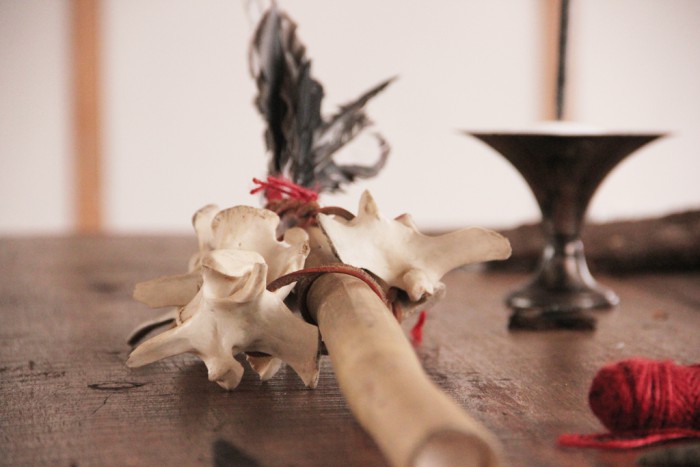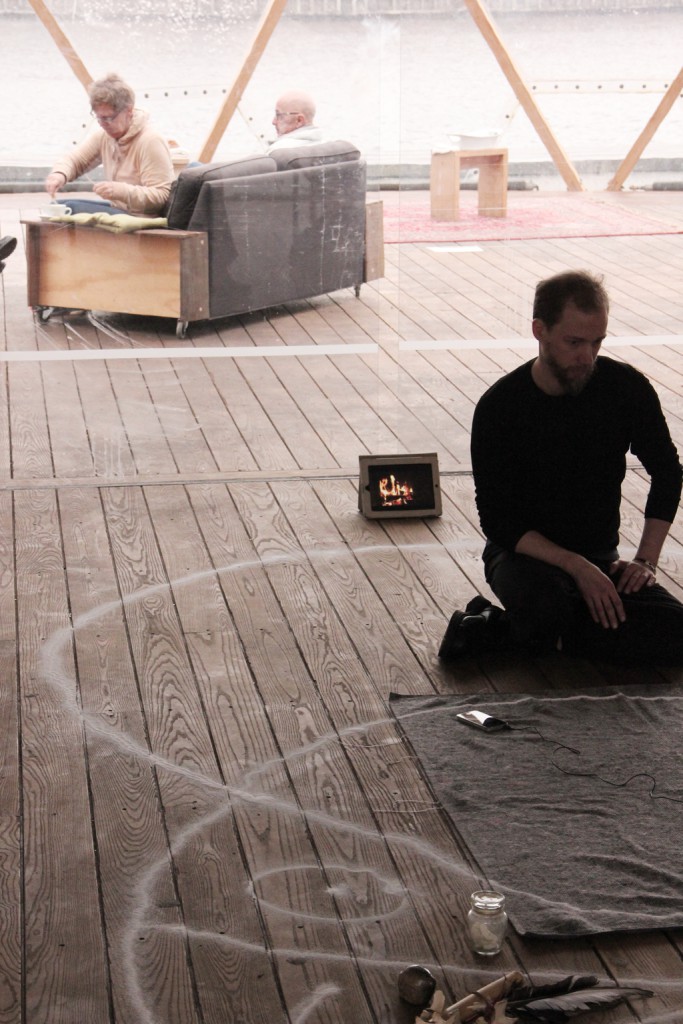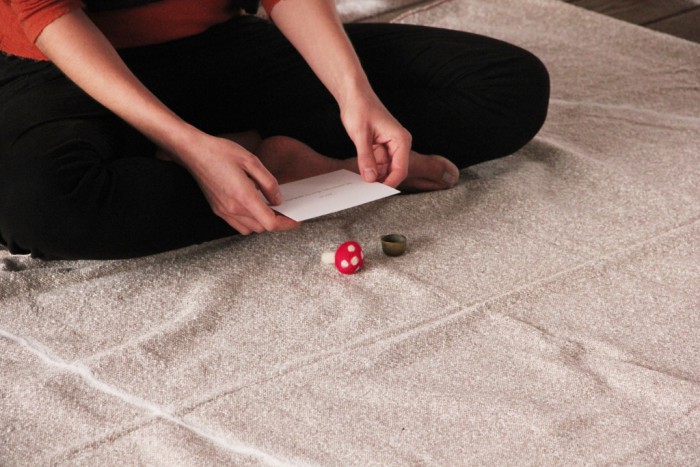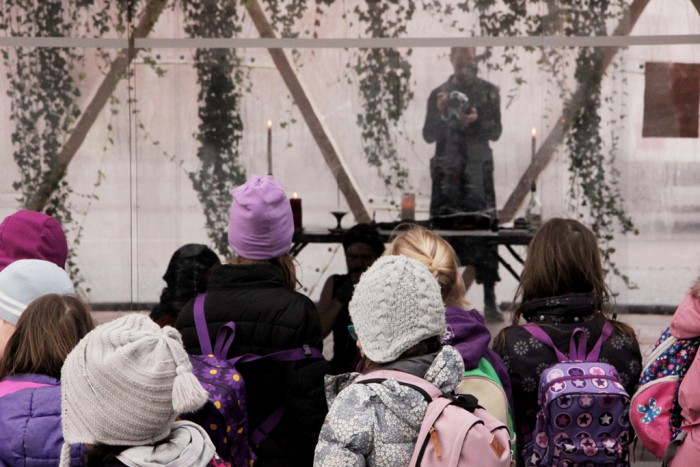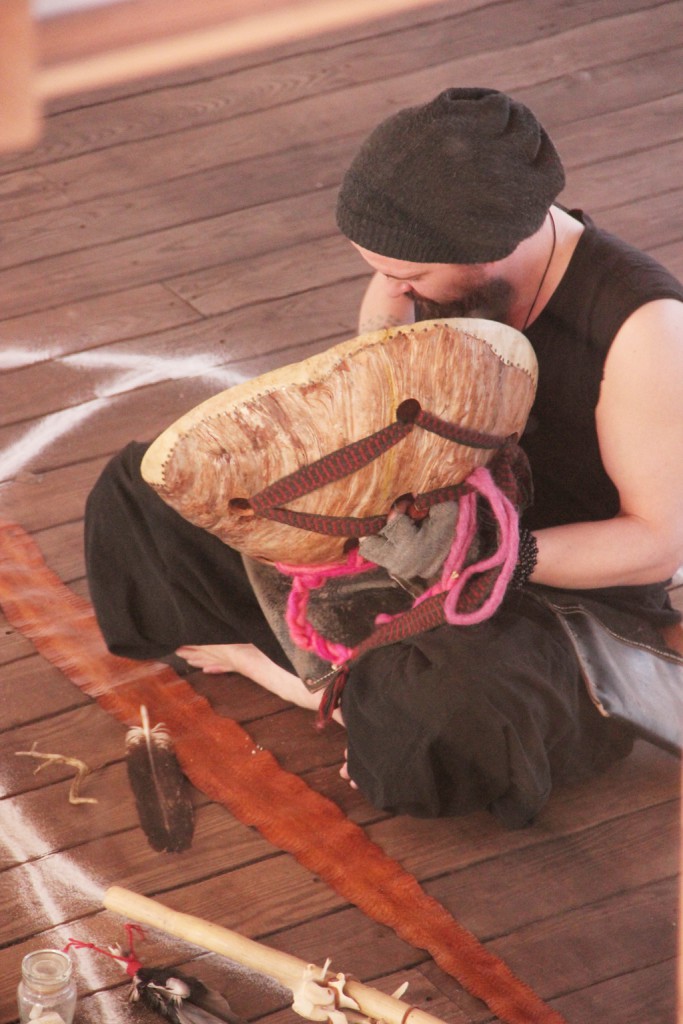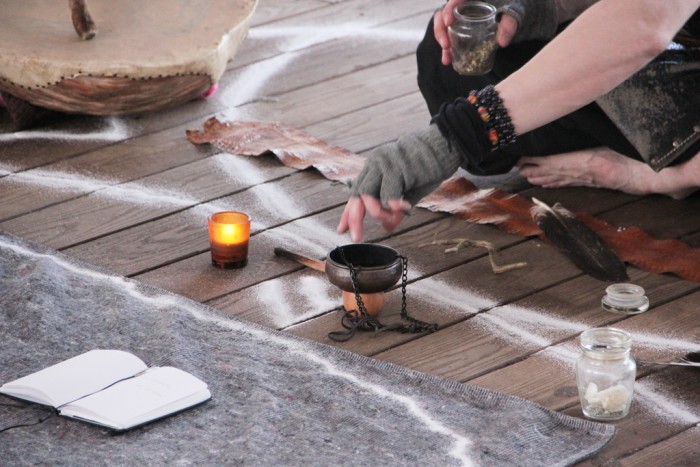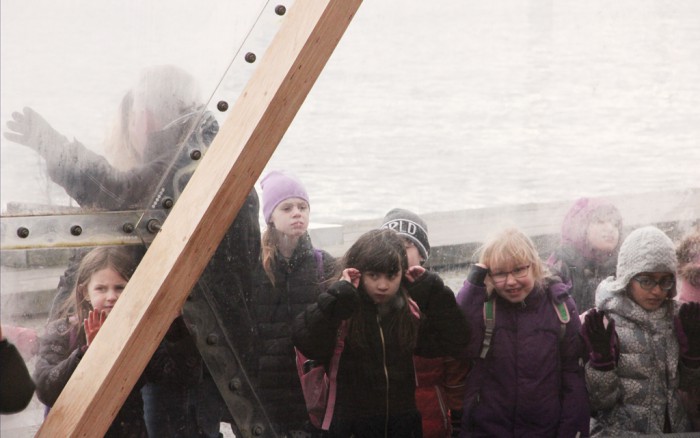 Selv fortæller performerne bag:
-Our project originated within a larger whole of Reality Research Center productions: Our research plan of 2012-13 concerned creating Utopian Reality. We aimed to create artistic forms and practices that would enter the society and the everyday of people more than performances or art pieces generally do. The desire for utopias is answering to the societal and environmental crises in a constructive way. Our mystery project approaches these crises with an affirmative attitude, through the transformation of the individual and with love for beauty as the method.
TEKST: Luna Signe Hørdum Nielsen
FOTO: Martin Voola