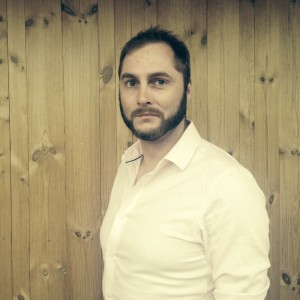 Malcolm Shield, Climate policy engineer, City of Vancouver
Den canadiske by Vancouver har blandt andet fokus på spild og har senest indført større introduktion til kompost og genbrugsprogrammer samt uddannelse, herunder også i forhold til spild af vand, elektricitet og andre ressourcer. Med det mål at blive den grønneste by i verden i 2020 har Vancouver således søsat en større handlingsplan med ti mål indenfor tre nøglekategorier; kulstof, affald og økosystemer.
Malcolm Shield:
"At the start of the week we were looking to establish a framework to understand how to get deep carbon reduction by 2050 and understand how the seventeen cities that attended this seminar In the Dome of Visions could coordinate a way to achieve that.  
The carbon plan that Copenhagen has is suddenly a market leader, if you will, and we need to understand how it could transform the problems we are facing in Vancouver, where I am from. In Vancouver, we are definitely facing some of the same challenges as Copenhagen. The two cities have a lot in common. The populations are very similar, climate is very similar, geography is very similar, and because of that, the overlap between the two cities is huge, so for us, as a model city, it is great to be in Copenhagen.
The one thing I do see Copenhagen could be better at is in the waste system – waste of energy. You need to find a way to make a sustainable system so you are not constantly feeding the beast. That is the one thing I see as different from our city."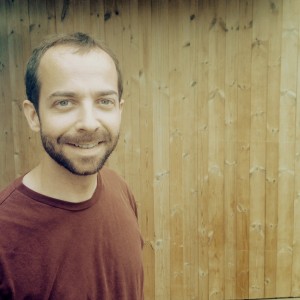 Brian R. Swett, Chief, Office of Enviroment, Energy & Open Space, City of Boston
Han er hovedmanden bag en store kampagne, Greenovate Boston, der skal få Massachusetts største by til at tænke langt mere grønt og fremadrettet. Byen anses allerede nu som et bæredygtigt anker med området Greater Boston i spidsen. Der er især fokus på, hvordan byen kan mindske CO2 med op mod 80pct. frem til 2050, at få nedsat olie og kulforbruget ved at gøre brug af naturgas, og at byen i fremtiden satser større på grønt og miljøvenligt byggeri.
Brian R. Sweet:
"I'm a big advocate of international best practice of sharing between local governments. I think it is in the sharing that you find the most interesting and innovative solutions. In the US, the mentality is usually that if it is not done in the US, they can't learn much from it. So I am really excited that USDN (Urban Sustainability Directors Network) is finally thinking internationally with the C40 Cities, so we are able to come visit the Scandinavian cities and see what they do well.
We are looking for more know-how and inspiration. We have been telling folks in Boston that we need to stop looking west and start looking east. Because often people look at San Francisco, Portland and Vancouver as models with bike sharing as an example. The American leader in bike sharing is about 6 percent compared to Copenhagen with 40 percent, so for us to visit your city is much more interesting and makes more sense because you are leading compared to our American West Coast cities.
The main difference between Boston and Copenhagen is the age of the city and the infrastructure. Architecturally, Copenhagen is much more interesting. Boston is more reserved and boring, the buildings look the same, but here in the city you see cutting edge design and interesting use of colour palettes and materials. Something that is different is also the safety here. I was watching the soccer game in the Park and I've never been in such a crowded space and yet felt no danger.
We have some very interesting partnerships in Boston between higher education and hospitals. We believe that the private real estate owners need to be partners in our climate actions; they own a lot of the buildings, and as a former real estate city planner, I think we need them to develop our city in the future. Another interesting partnership for city development is the partnership with the universities. They have been there for a long time and they are used to thinking long-term. The problem is that many in the US think about the short-term, but hospitals, universities, and medical institutions are thinking of the next century and long-term planning. And then we just need a direct flight from Boston to Copenhagen! I recommend you speak with Vicki next. She is from a very conservative state, but her city is very progressive."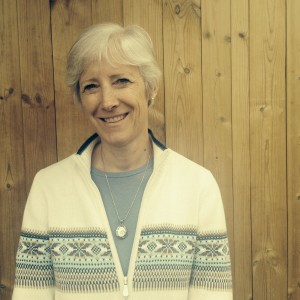 Vicki Bennett, Director of the Office of Sustainability (and former Environmental Programs manager, City of Salt Lake City
Hun har været stærkt involveret i at fastgøre Salt Lake City's miljøpolitik og har bidraget til at skabe et mere miljøvenligt samfund. Hun har sat luftkvalitet, miljøstyring, genbrug og grønt affald, transport og CO2 spørgsmål på dagsordenen. Byen er kendt for sit øgede fokus på vandforsyning, der hovedsageligt kommer fra smelteis fra byens bjergtoppe, bæredygtig madproduktion, grønne byrum samt spild og genbrug. Hvorfor deltager Vicki Bennett i møderne i Dome of Visions?
Vicki Bennett:
"I am here for the Climate and Carbon Neutral Cities meeting. Our goal is to learn from other European cities and see what ideas we can get from them to adapt to climate changes. But we need to understand the communities and get them to make an effort.
I am hoping that the things I can take back to Salt Lake City are some of the excellent city planning ideas like energy plans, new developments, and how things are built, long term. These are things I would like to see my city be a little more progressive about.
It is hard to say what Copenhagen could do better because the city is known for its ambitious efforts and is so progressive. But in Salt Lake City, we are known for protecting our natural areas, and we could definitely share some information there. We don't get our water from the harbour, but from the mountains, so we have a lot of interesting solutions on how to protect the sources. Its all about water challenges both for Salt Lake City and for Copenhagen."
Læs artiklen: EUs danske klimakommissær i Dome of Visions: Samarbejde er et must, hvis vi ønsker mere bæredygtighed
TEKST: LUNA SIGNE HØRDUM og SØREN EGERT
FOTO: LUNA SIGNE HØRDUM