Scenario / Copenhagen Institute for Futures Studies | af Morten Grønborg 21052015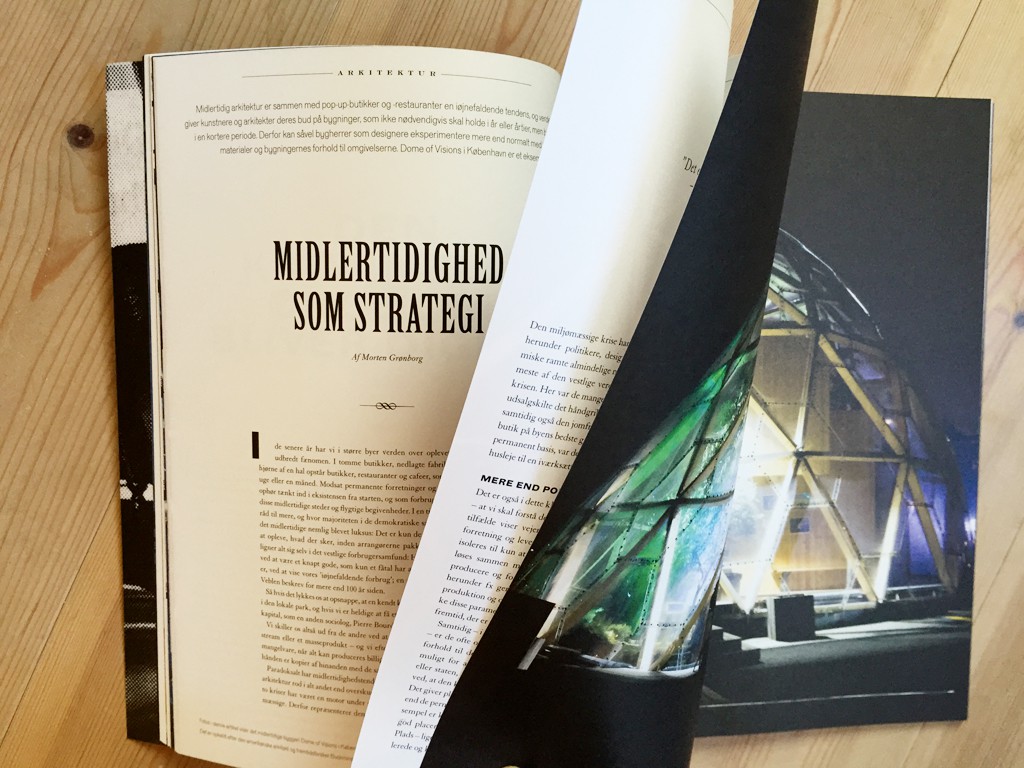 Midlertidig arkitektur er sammen med pop-up-butikker og -restauranter en iøjnefaldende tendens, og verden over giver kunstnere og arkitekter deres bud på bygninger, som ikke nødvendigvis skal holde i år eller årtier, men blot eksistere i en kortere periode. Derfor kan såvel bygherrer som designere eksperimentere mere end normalt med både form, materialer og bygningernes forhold til omgivelserne. Dome of Visions i København er et eksempel.
Temporary architecture, along with pop-up shops and restaurants, is a noticeable trend, and all over the world, artists and architects are offering their proposals for buildings that do not have to last for years or decades, but only exist for a shorter period. This allows builders and designers to experiment more than usual with form as well as materials and the buildings' relationships to their surroundings. The Dome of Visions in Copenhagen is an example of this.
Read more.