'Sensuous Society is no utopia. Sensuous society is a framework to explore the radical idea of the aesthetic dimension, the sensuous and the poetic as the highest values of society. What kind of society would that create?'
Midt på en varm sensommer eftermiddag med et Aarhus i festugestemning indtog Dome of Visions i form af kurator, Gry Worre Hallberg, projektleder, Nikoline Kern og kuratorisk assistent, Sandra Sohn scenen på Cluster Square. I en performativ setting med sanseligt soundscape, der blandede sig med byens lyde, lod de fortællingen om domens platform og dens plads i visionen om a Sensuous Society fylde lydrummet på klostertorvet.
Domen var inviteret af Culture Works, der med Cluster Square hylder de kreative fællesskaber i Aarhus:
"Culture Works hylder byens kreative fællesskaber, når Klostertorvet bliver forvandlet til et magisk sted med oplevelser mellem byens kreative clusters og aarhusianerne: Cluster Square. Vi ønsker at genfinde byens fællesskab ved at stille skarpt på kreative aktører og præsentere dem på en stor og central platform."
For en stund transformerede de det indre rum i en travl by.
'Space changing: We transform space. We immerse. We become one. But two. But three. But many. A scent of times beyond time that will transcend your skin and tactilely touch you. Inspire you. Intervene you. Mirror you. Be you. Breath. Like bodies swallowed by the sea will move dissimilar from upright legs walking the ground beneath our feet. Instinctively this body will adjust to the fluidity of the water. Try to survive. Take in breath. When we change space we liberate new potential. Instinctual.'
Læs interview med kurator Gry Worre Hallberg op til eventet den 4. september.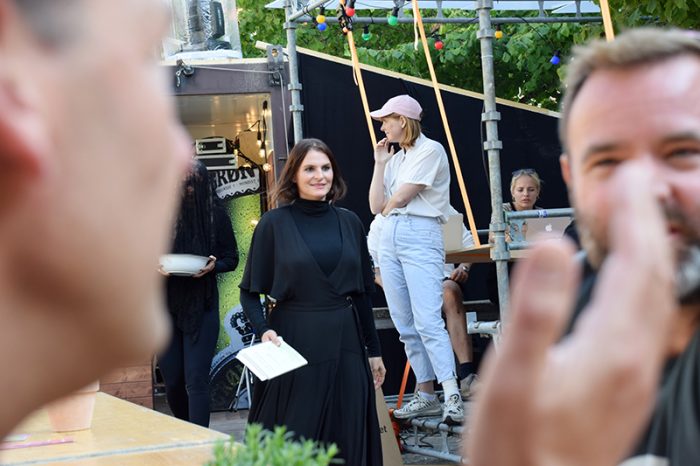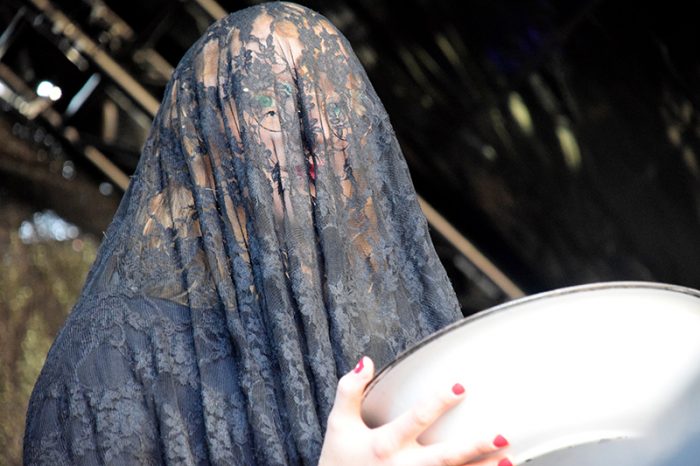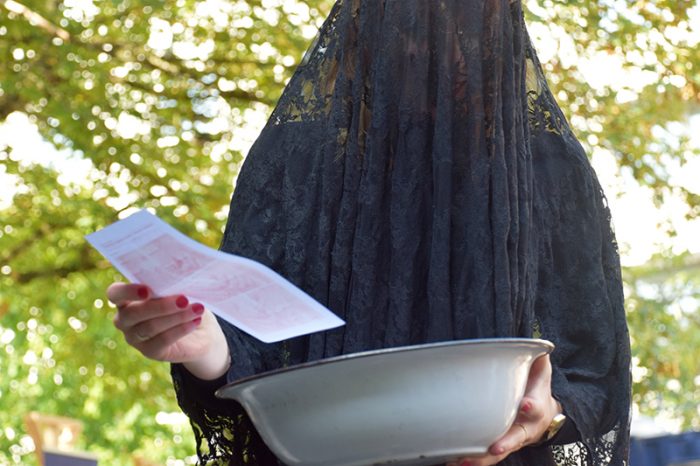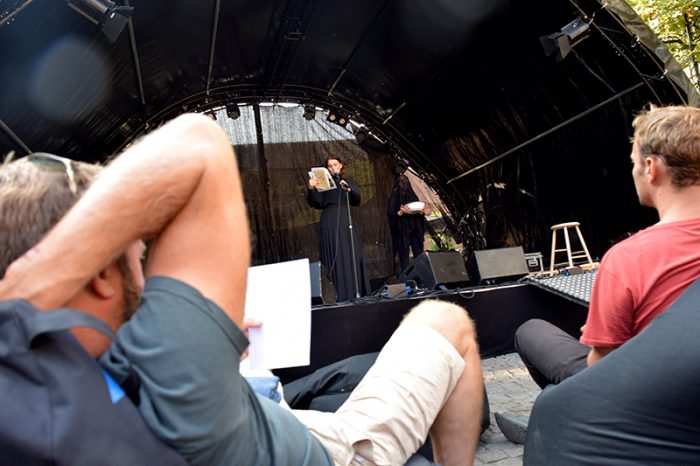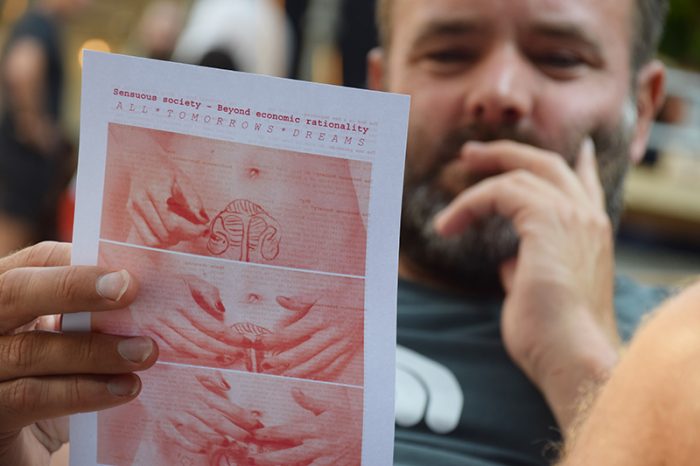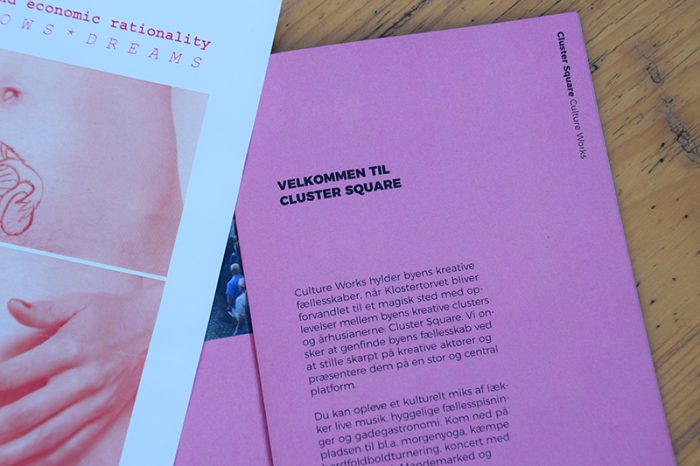 Tekst og foto: Stine Skøtt Olesen / NXT