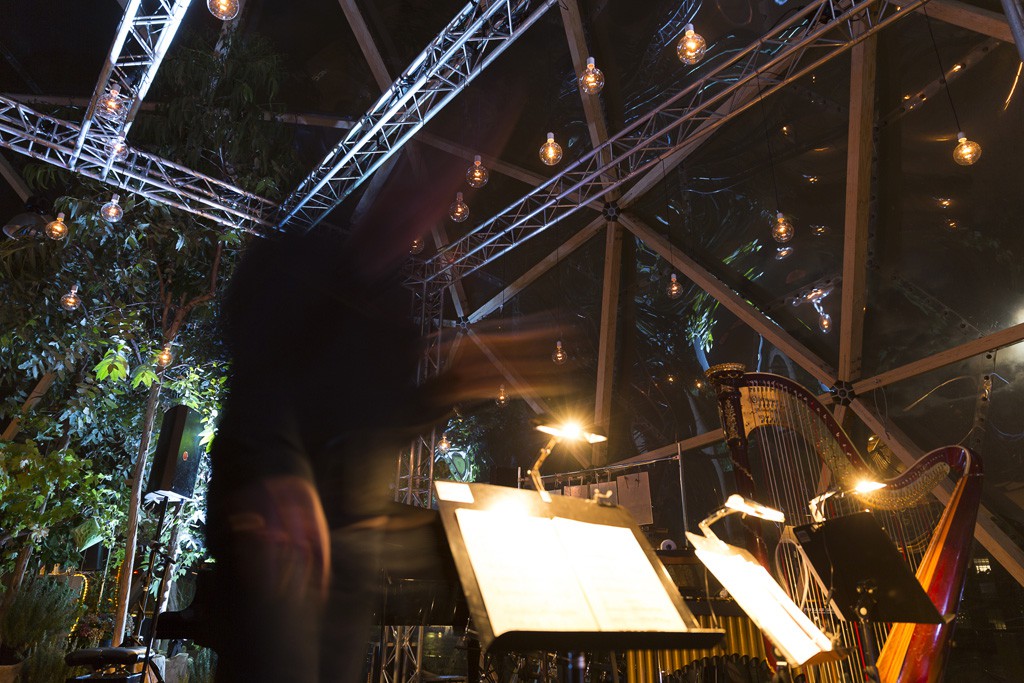 Lørdag 26. september blev domen spillet op af toner fra bratsch, cello, klaver, harpe og percussion, da International Contemporary Ensemble (ICE) fra New York opførte koncerten 'In the Light of Air'. Koncerten er komponeret af islandske Anna Thorvaldsdottir og skrevet særligt til det amerikanske ensemble. Til lyden af Anna Thorvaldsdottirs værk blev domen lyst op med en lysinstallation af glødepærer.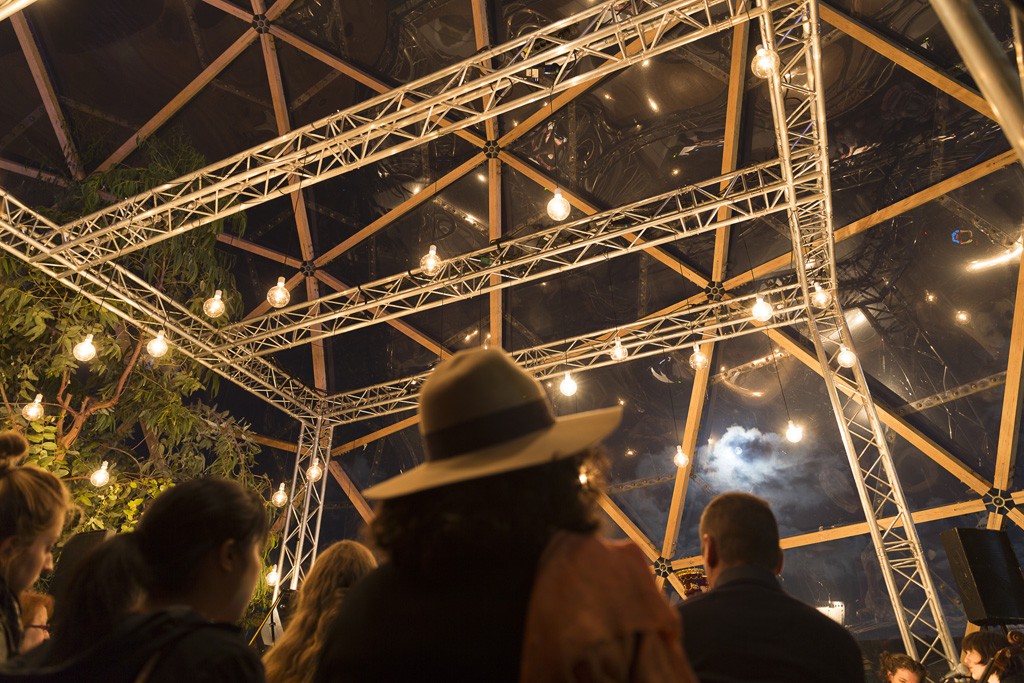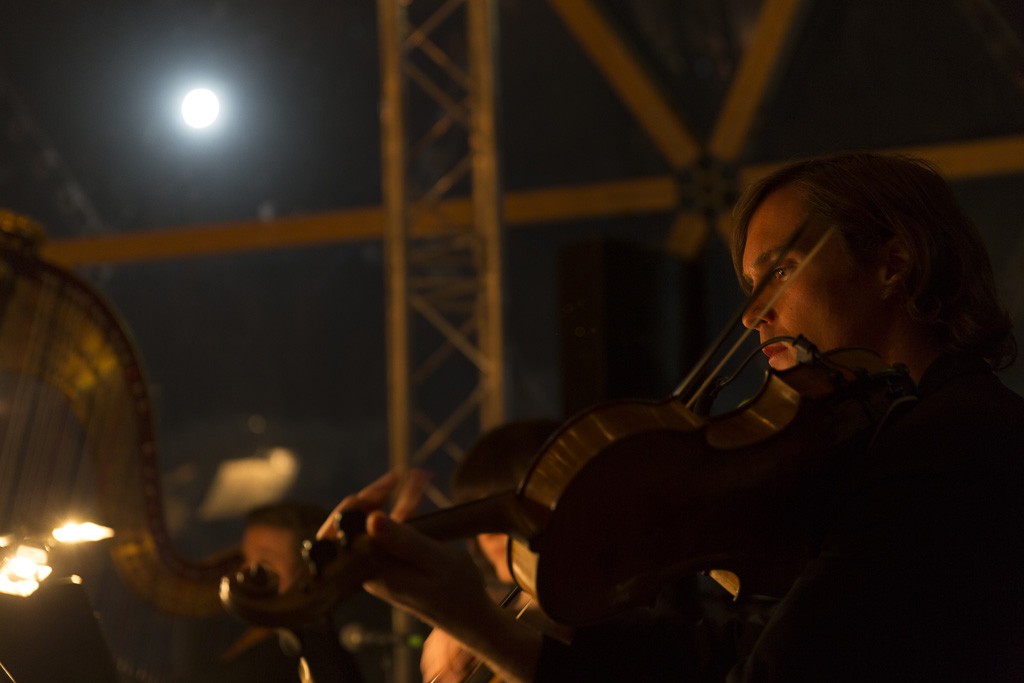 Anna Thorvaldsdottir har høstet stor international anerkendelse, og er af kritikere er hun omtalt som en kraftfuld kompositorisk stemme.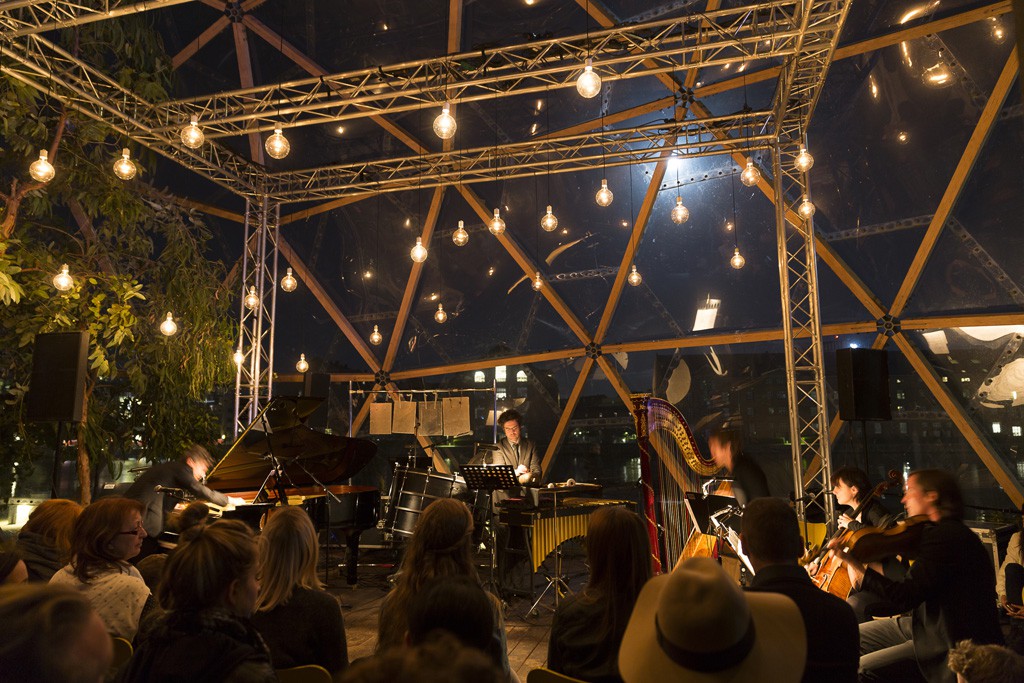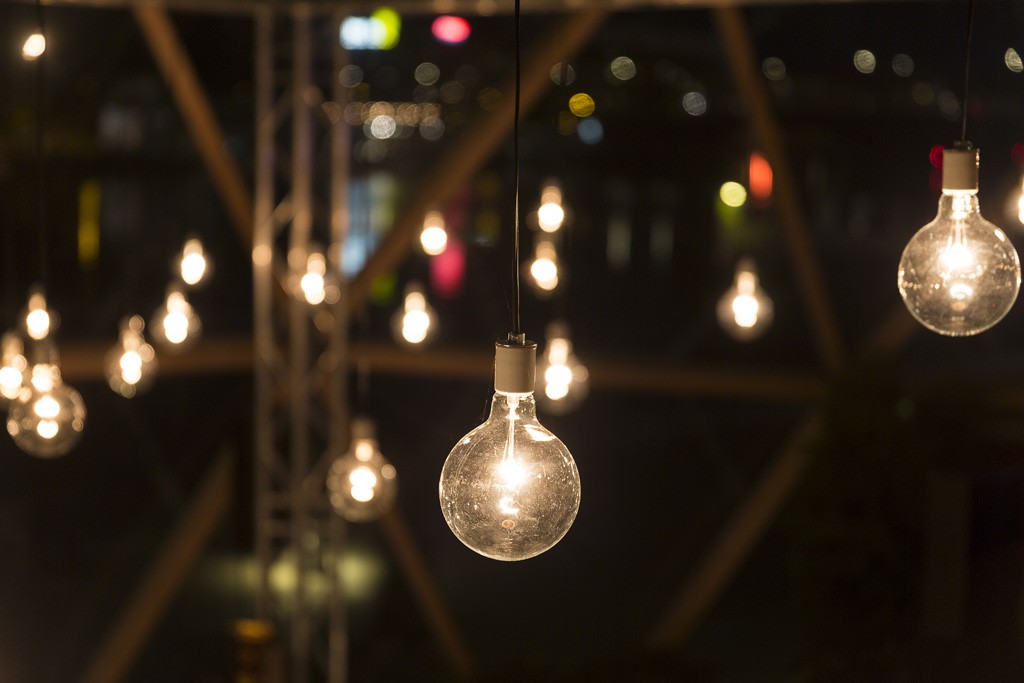 Koncerten 'In the Light of Air' var en del af arrangementet 'Jouissance', som blev sat op ved den eksperimenterende festival 'Nordic Music Days'.  I otte timer blev Den Sorte Diamant, Kongernes Lapidarium og Dome of Visions fyldt af nordisk kunstmusik fra 40 koncerter, der alle er nordisk komponerede. På dagen blev de opført af verdenskendte ensembler og solister, og publikum kunne her bevæge sig rundt mellem de tre venues.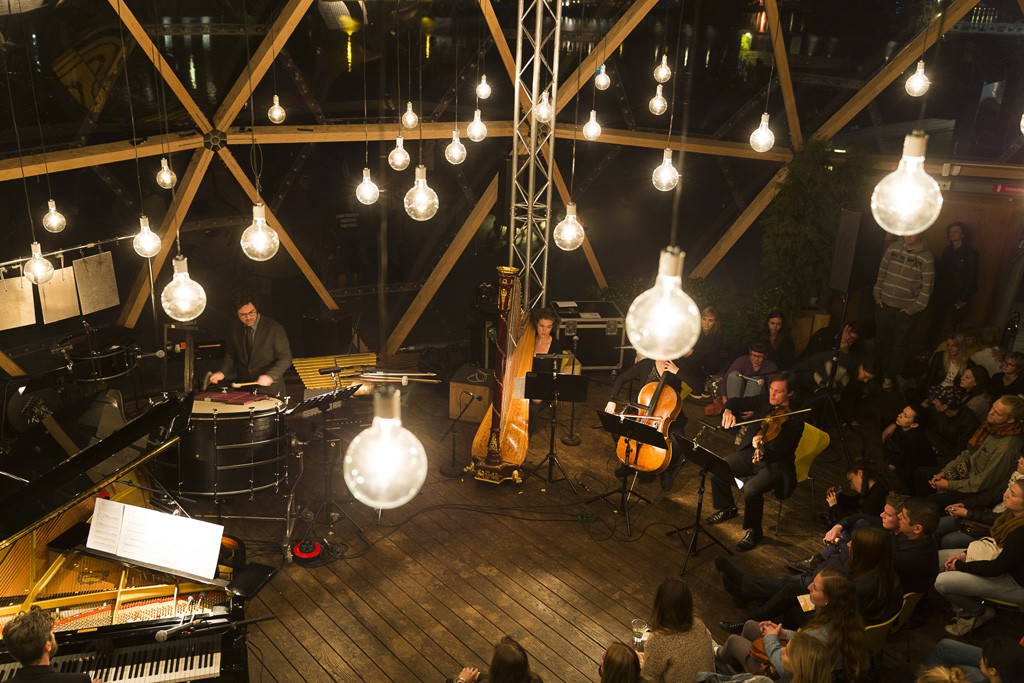 Læs en anmeldelse af koncerten.
Tekst: Signe Mai Vilsbøll
Foto: Jonathan Grevsen / Dome of Visons