We spent a lovely summer afternoon with the Creative Women's Club as they shared their stories and inspiration behind their latest exhibition 'Inspired by Nature', hanging at the Dome of Visions. (Red: The exhibition is a part of the new art space called "Under Trappen" or "Under the Stairs").
This event is part of our Culture + Cocktails (or Coffee – depending on the time of day!) where we visit exhibitions and cultural events across Aarhus. Many thanks to Irena Knudsen and the Creative women's club Aarhus for having us – it was so inspiring to hear your fascinating processes and stories!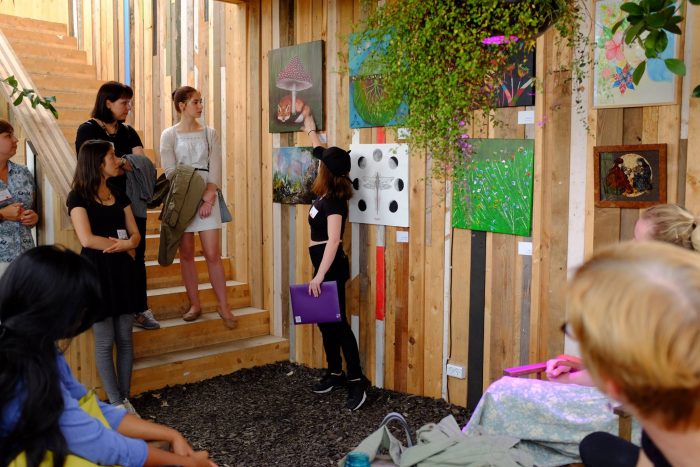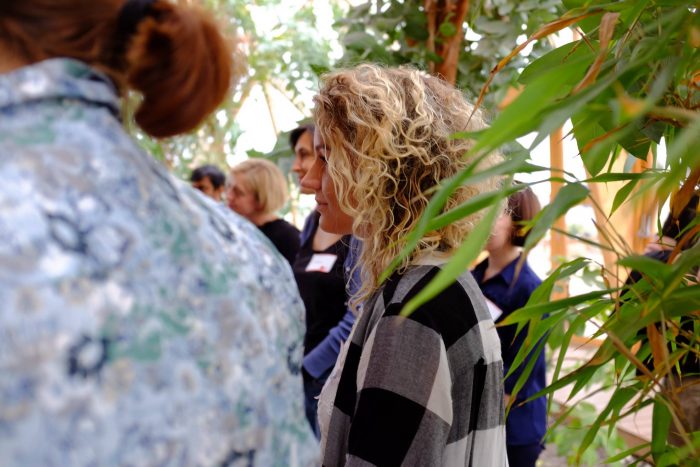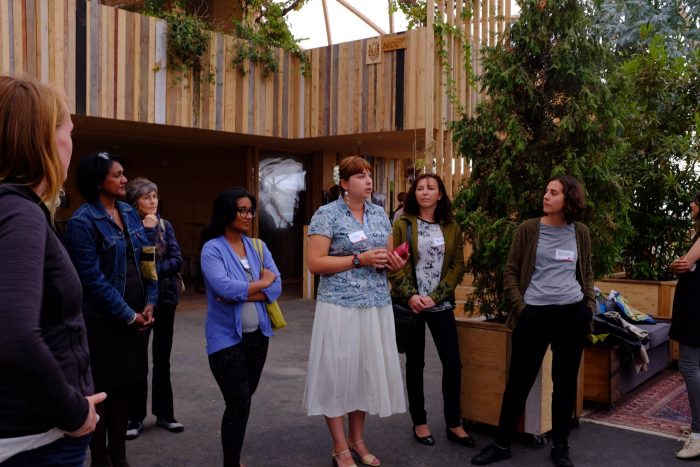 Spouse Community Aarhus – your empowering and inspiring network
Spouse Community Aarhus is a social and professional network that supports and welcomes international spouses to Aarhus. Our mission is to empower and inspire new and long-term spouses to make the most of their life in Denmark. Our aim is to create an active, engaging and inclusive social and support community that connects experienced and established spouses with newcomers.
For more information about who we are, what we do, and how you can become a member of Spouse Community Aarhus, please visit our website at www.spousecommunityaarhus.dk.
See the photos from their latest event at Dome of Visions: Facebook Album
PHOTO & TEXT: Spouse Community Aarhus