Wonderful Surreal by Cosmic Wash Over
20/04/2016 @ 19:30

-

20:30

Free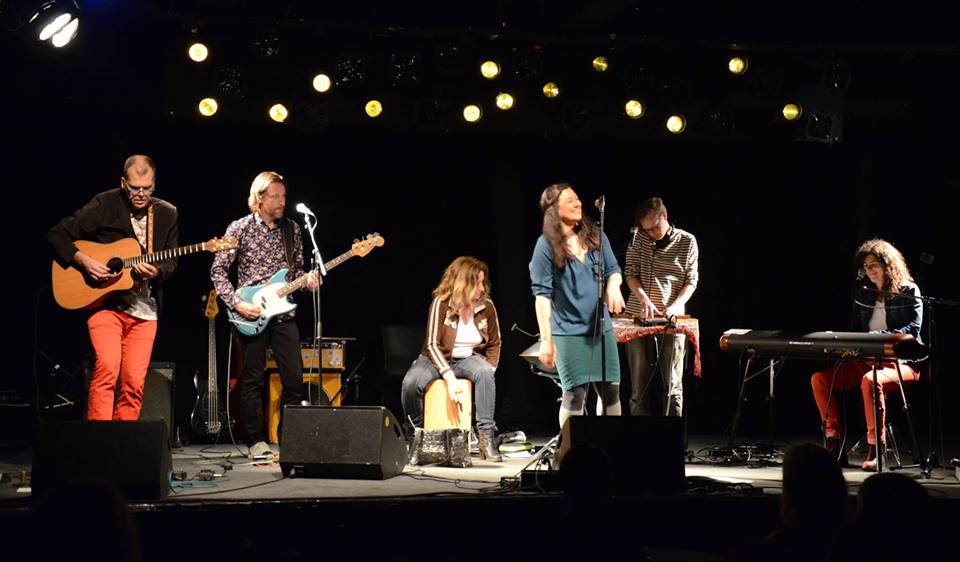 Collective singersongwriting with wide influences. Cosmic Wash Over, based in Malmö, Sweden plays music for the whole consciousness. The sky, the air, the water, the earth, the moon, the sun, the humans, the animals, the insects, the plants, the stones, the space and modern cyborgs … into the quant level and the dark materia.
Current: The song and soundpiece Love is an Ocean/Cosmic Wash Over was selected by the curator Pascale Barett, B, for Water Works/Whater Wheel (18-20 march) exploring water, as a topic & metaphor, an interactive and collaborative plattform. Initiated and cofounded by the artist Suzon Fuks, Brisbane, Australia.
At the second and latest album Wonderful Surreal 2015, Cosmic Wash Over was inspired by human perception. And that resulted in a diverse and very shifting musical univers.
"To listen to Cosmic Wash Over's 9 track album Wonderful Surreal" in the mobile is a bit of challenging experience, you have to fish up your phone all the time to make sure that the random-function not has gone bananas and sent the listener to a completely different album. It carries the sign of sprawling, and it does that with pride." Håkan Engström, Sydsvenskan, Helsingborgs Dagblad." " All or the most. 4/5. Thought that it would be a litte jazzy. Instead I get…yes, all or the most. The Malmö group Cosmic Wash Over has become even more sprawling on their new album…
Shifting to say the least. And more and more exciting for every listening. Bengt Eriksson.
For the Dome of Vision concert we play in a smaller size, two members short but we will make that up with some performance!
Cosmic Wash Over
Felicia Konrad vocals/performance
Caroline Leander, piano & vocals
David Carlsson, bass
Ann Falden, percussion; hang, cajun, electronica & vocals,