Udstilling: Hausbesuch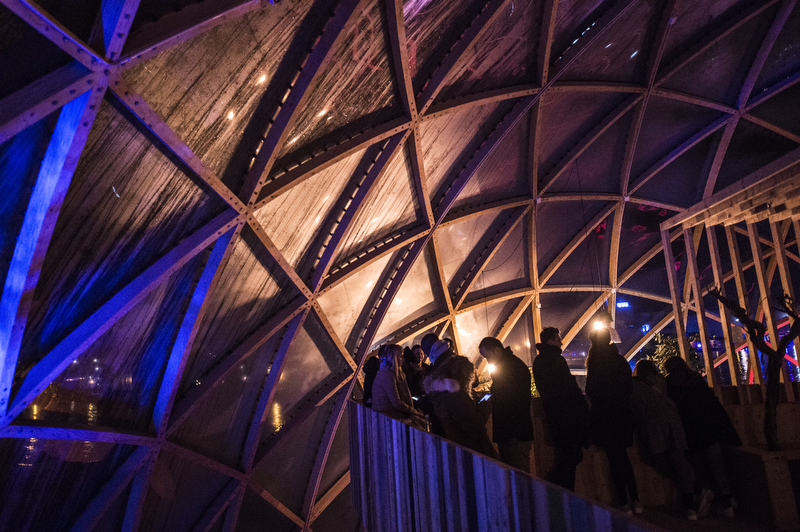 HAUSBESUCH-HUSBESØG is a new channel for art reception, "kultursolidarische" action and cultural participation. This project is based upon civic involvement in a cosmopolitan community.
HAUSBESUCH-HUSBESØG was initiated by the painter Grit Sauerborn in Rostock. Since 2012 it has excited more and more people and made its way from the coast of Mecklenburg-Vorpommern to the neighboring countries on the Baltic Sea. Many Danish artists have been involved multiple times.
The concept – how it works
Residents of a neighborhood invite artists to HAUSBESUCH-HUSBESØG. As hosts they open their doors and make art makers and those curious about art feel welcome in their flats, offices and workshops. The different actors set up exhibits in the private rooms and make stages for musicians, singers and speakers. People come into contact with each other through the art, get to know each other and understand each other better on even ground.
HAUSBESUCH became HUSBESØG.
Persuaded by the concept, the Danish artists union took the project to Denmark. HUSBESØG celebrated great success in June 2016 in Nakskov.
HUSBESØG in Copenhagen 2017
Danish partners will initiate HUSBESØG on 26. August in Copenhagen. Seven artists from Rostock and Mecklenburg-Vorpommern will participate.
The Vision – HUSBESØG in Aarhus – LET´S RETHINK
We want to introduce the project in its entirety in Aarhus subsequent to HUSBESØG in Copenhagen. With an exhibition and small seminar we wish to inform people and engage in conversation. We wish to show the current artistic works from HUSBESØG in an exhibit with 14 Danish and German artists. In this way we wish to make the idea of HAUSBESUCH-HUSBESØG a part of the Kulturbro over Østersøen.
Vision for bæredygtige fremtider: Med konceptet "at bringe kunsten ud i folks hjem" ligger der en vision om at bringe kunstner og beskuer tættere sammen, udenfor de store kunstinstitutioner.
Vision for fremtidens by: Kan vi mødes på steder med flere funktioner? Som i dette projekt, Hjemmet og det offentlige rum "Dome of Visions"
Hvad giver det til oplevelsen? og kan vi bringe samtalen og dermed fællesskabet tættere…