UCDK Presents
09/03/2018 @ 21:30

-

23:45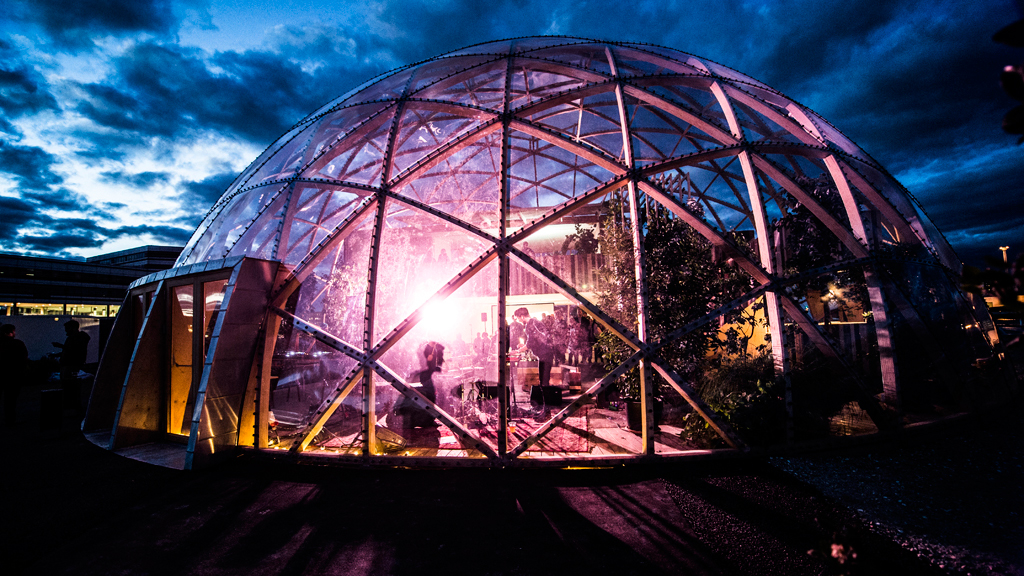 We welcome you to an evening of ambient tales and musical expression inside the dome.
Bask in the moment and experience an intimate live session, up close. Featuring performances by promising acts, established artists from the all over the world, and diamonds in the rough, dug right out of your backyard.  If you can't make it — we're live-streaming it from multiple cameras and maybe even drones will join us.
UCDK inviterer for første gang til urbane musikalske fortællinger i Dome of Visions. Med en intim koncert og live session med et udvalg af lovende musikere og etablerede artister.  En unik oplevelse, nærmest i din baghave. Kan du ikke være der, så vil du kunne følge koncerten live på Facebook, hvor vi leger med alternative teknologier og måske endda droner.
Vision for bæredygtige fremtider: Ved at skabe en gratis platform for musikere kan artister afprøve deres materiale, søge nye grænser og finde motivation til at fortsætte deres kreative ambitioner.
Vision for fremtidens by: Aarhus skal være en mangfoldig by, hvor musikgenrer og artister kan trives og skabe netværk i krydsfeltet mellem teknologi, musik og kunst