Travel with a Purpose – Brazilian volunteering journey
15/03/2017 @ 18:00

-

20:00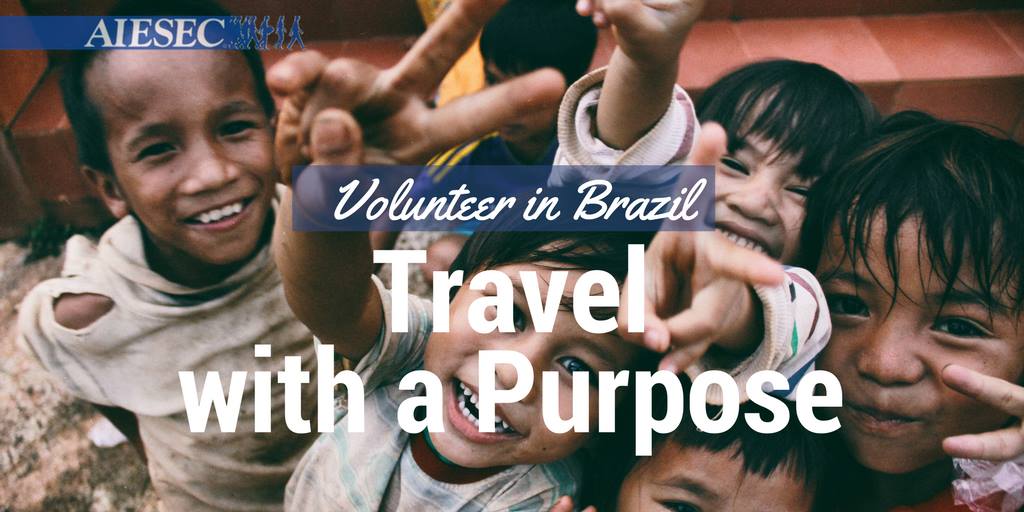 Gratis entre
We are pleased to invite you to a series of events where you will have the opportunity to engage with different cultures and discover volunteer opportunities. Special culture theme for our first event for 2017 is Brazil. We will meet you with a volunteer who is going to share some of his most curious stories with us. You will get the chance to try local cuisine, move with traditional rhythms, speak with locals, meet other people interested in the same culture, and get to know more about what makes this culture unique.
Vision for sustainable futures: With AIESEC Aarhus you can find volunteering adventures that empower you to challenge yourself while creating life-lasting friendships with people from all over the world, altogether making a positive impact for a local community.
Vision for future cities: AIESEC is a global youth leadership organisation, present in over 120 countries. We are one of the world's largest providers of high-calibre youth talent and volunteers. We develop the next generation of leaders and connect them with businesses and NGO's.