Swing dancing in Dome of Visions
29/04/2018 @ 19:00

-

23:30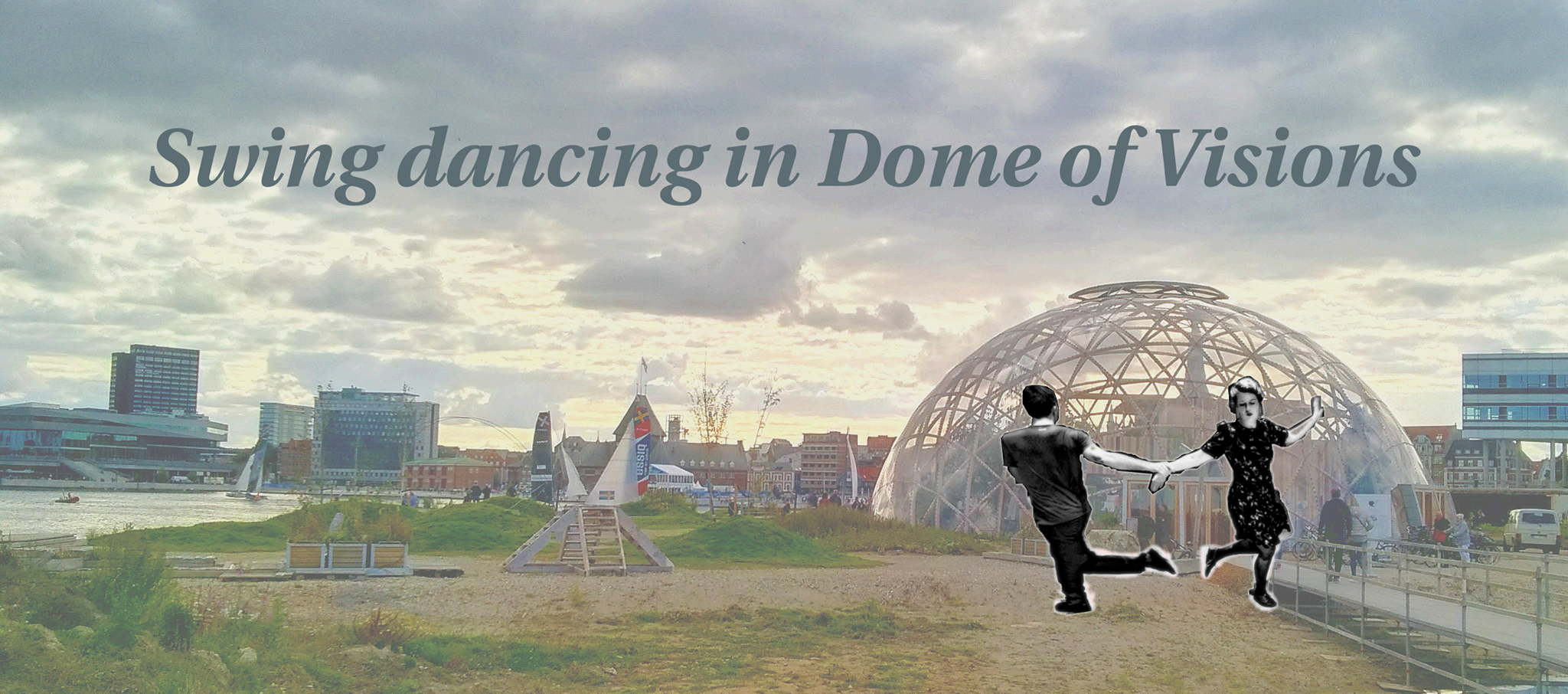 Welcome to a Lindy-hop, a swing dance with roots in the old New York Harlem. The main idea of this event is to create a nice enjoyable atmosphere for everyone and give you the opportunity to enjoy the music while dancing in a very special place.
You are curious but can not dance? It does not matter. There will be a free open-class lecture for everybody where you can learn the basic steps of Lindy-hop.
The teachers will be Nikola Sixtová and Jacob Rune.
It might be practical to bring slippery shoes. There is no dress code needed. The better you feel, the better you dance 🙂 (Dots and stripes are pluses 🙂 )
PROGRAM:
Opened: 18:30-23:30
Free open class-lecture: 19:00 – 20:00 PM
Social dancing: 20:00 – 23:30
Free entrance
It don't mean a thing if it ain't got that swing. 🙂
Vision for bæredygtige fremtider: Support people to live in a presence. Swing is not only a dancing style, it is more of a lifestyle, which helps people to develop their creativity, relaxedness, perception and positive thinking. It gives people the great opportunity to enjoy the life and spread it'S positive and smooth vibe.
Vision for fremtidens by: For all the reasons mentioned above. I believe swing is spreading and finding its place in today world again. It might contribute the whole society with it'S principals. Give opportunities to people.