Rethink Camp
12/08/2013 @ 08:00

-

16/08/2013 @ 17:00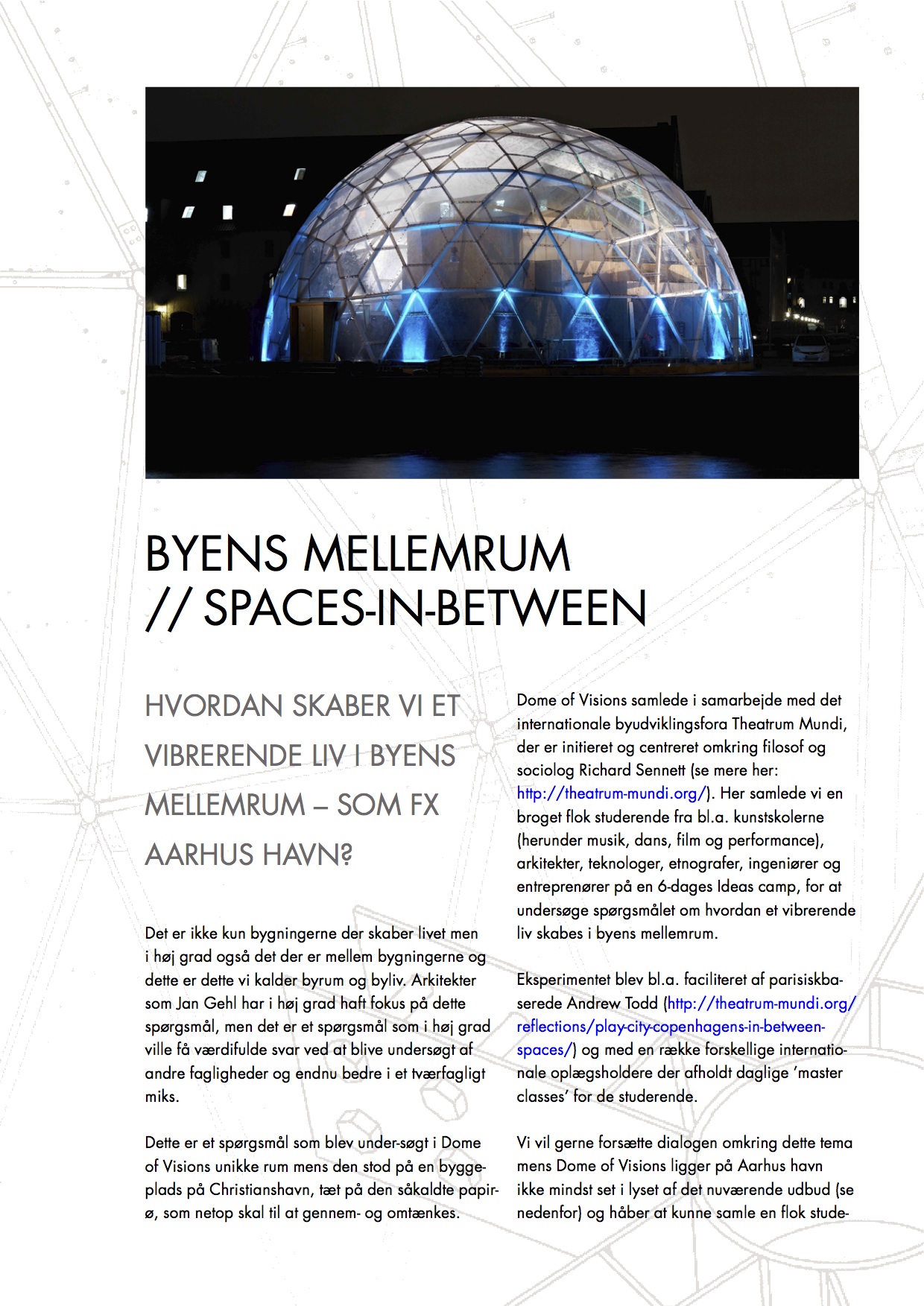 En blandet flok studerende arbejder i ugens løb med deres bud på omdannelsen
af De Bynære Havnearealer/Aarhus Ø / "Gentænk Bassin 7".
Rethink Campen er en forsættelse af Ideas Campen der manifesteredes i samarbejde med det urbane byudviklingsfora Theatrum Mundi/Global Street i foråret i Dome of Visions på Krøyers Plads.Se filmen her:

PLAY CITY // SPACES-IN-BETWEEN from DOME OF VISIONS on Vimeo.
Der vil være panel / fremlæggelse / feedback fredag den 16. august
fra kl. 13.00 – 15.00. Panelet vil bla. bestå af Bente Lykke fra Arealudvikling Aarhus
og Stadsarkitekt Stephen Willacy.
Fremlæggelsen vil være åben for alle.