Parallel: Electronic Spring
31/03/2018 @ 20:00

-

01/04/2018 @ 02:00

DKK40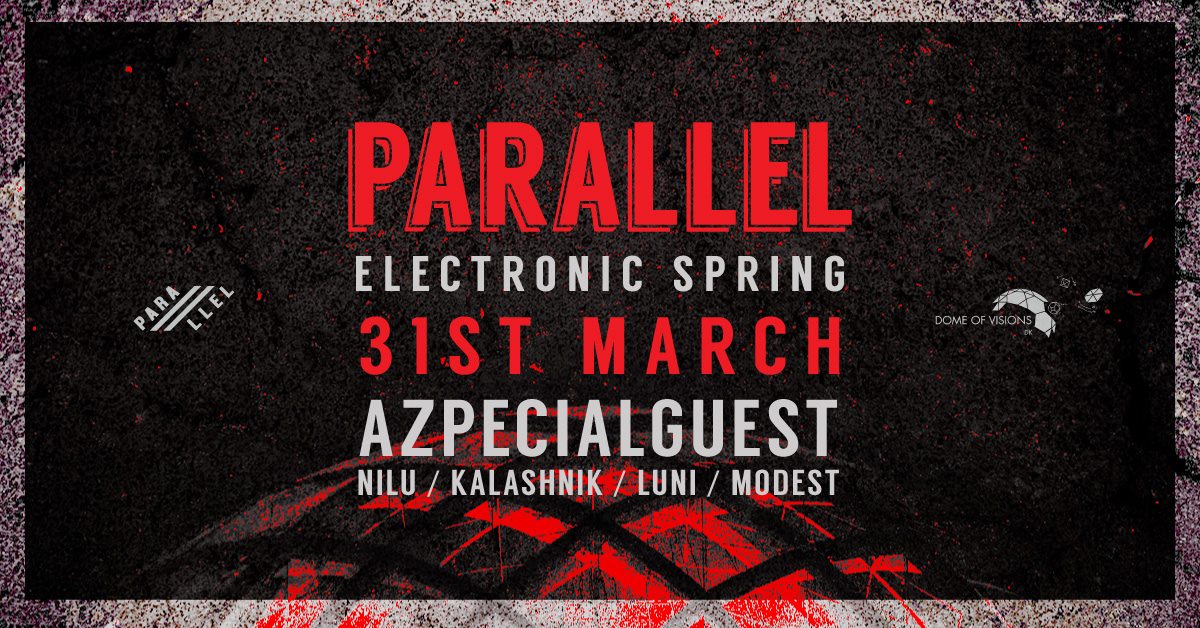 Parallel is taking you on a journey by a favorite of ours this night!
Just think, in a parallel universe there is another you who made a choice, that you were only wishing to make.
The only choice for this night – Dance

Your guides for the night:
Azpecialguest ( CPH Deep)
NILU (Parallel)
Kalashnik (Parallel)
Luni
Mødest (PL)
https://www.facebook.com/modest03/
Vision for bæredygtige fremtider: Our vision is to create an unique storytelling vibe of electronic music that will unite people with different backgrounds and cultures for one night. Our guides for the night will lead the crowd into a fascinating world of music where people share love, emotions and passion. By using the beautiful premises of Dome and our artistic visuals, we would like to create a gathering that our guest will remember for a long time.
Vision for fremtidens by: The vision is to maintain and support dome of visions by actively being a part of a group that encourage cultural interactions, social sustainability, so the future city can grow and blossom even more.