Odessa #2
27/07/2013 @ 12:00

-

19:00
Dome of Visions har inviteret 
Malte Sanggaard Dideriksen
fra Kulturlyd til at lave 6 arrangementer i kuplen på havnen i Århus. Det er blevet til rejsen Odessa – Enjoy the journey!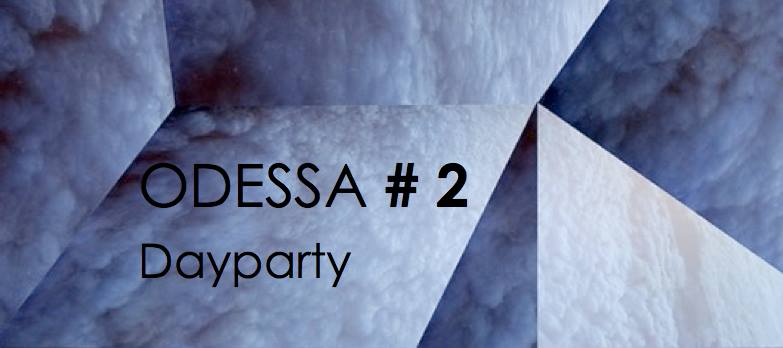 Selv skriver Malte:
Jeg har startet et nyt koncept, Odessa. Det går ud på at skabe fornyede oplevelser og sammensætninger i anderledes rum. Det starter ud med seks arrangementer i Dome Of Visions, som med sin kuppel form skaber en helt ny ramme om koncerten og helheds oplevelsen. Dome Of Visions kommer til at præge den nye bydel Aarhus Ø fra juli til oktober, Strandbaren, Lighthouse og Isbjerget er blandt domens fine naboer.I vil blive præsenteret for upcoming artister fra hele landet indenfor genrerne indie, noise/rock, house, techno, hiphop og elektronika.
HOLD ØJE MED ANNONCERING AF LINE-UP HER
Odessa er et græsk navn som betyder rejse, det er også navnet på den tredje største by i Ukraine.
Det bliver ekstraordinært.
Entre: 50 kr.
De øvrige 5 Odysseer
13. juli kl. 20-02
10. august kl. 20-02
7. september kl. 20-02
21. september kl. 20-02
12. oktober kl. 20-02