Mad MIDI Collective
09/10/2013 @ 15:00

-

23:00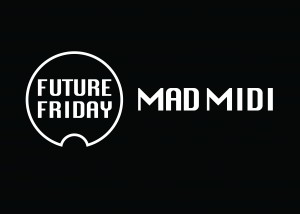 We like the future. Since we got the opportunity to hang out at the Dome of Visions (aka. the future of housing) for a whole wednesday (aka. future friday) we would gladly invite you to join one or several of the following things, in order to celebrate the future with us.
Afternoon:
16.00 – 18.00 Workshop in Electronic Music
This workshop is free and for all people interested in electronic music, both skilled and people who have never tried it before. Ian Andrewson will be hosting the workshop around the theme 'Future' and give some insights on how he develops his music and works with the challenge of developing/evolving and expanding your sound.
Evening:
19.30 Doors open (entrance 30 DKK)
20.00 Blind Drivers (Future Grunge band from Aarhus)
21.00 Clostri
22.00 Mad MIDI Collective DJ set
24.00 We close
We hope to see you there, until then, stay future!