Latin Spirit Dance
02/06/2018 @ 20:00

-

23:59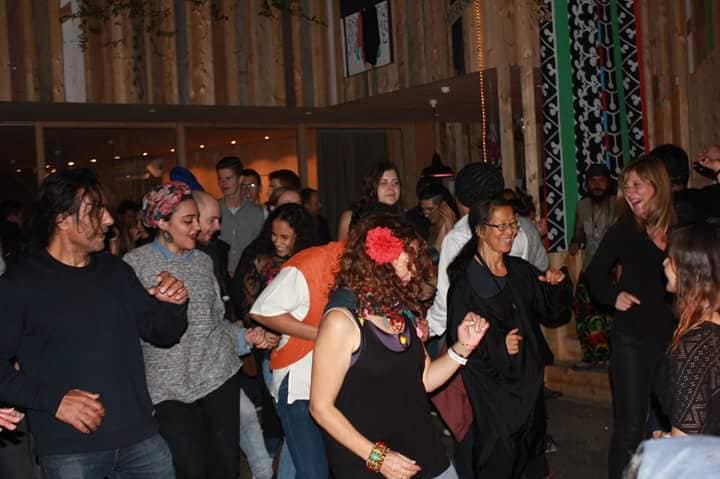 Are you ready to feel free and alive ,in every cell of your body? To dance your own dance and express yourself.
LATINSPIRIT-DANCE slip kontrollen, kom og dans med os til en livsglad og sjov fest, som bringer smilet frem på både krop og sjæl. Latinske/afrikansk danserytmer er en livlig sensationell og energisk oplevelse med inspirerende workshops, og overraskelser undervejs herunder salsa, cumbia merengue, afrobeats samba og bachata.
Konceptet er, at vi mennesker er skabt til bevægelse, så LATINSPIRIT-DANCE får folk til at Danse og komme i kontakt med krop sjæl, så du kan føle dansens  frihed og komme væk fra  en travl hverdag
Come and dance with us to a vital and fun HAPPINESS party which brings a smile on your face on both the body and the soul. Latin/african dance rhythms is a lively sensationell and energetic experience with inspirering workshops, including salsa, merengue, afrobeats samba and bachata. the concept is that we humans are created for movement, so the LATIN SPIRIT-DANCE is to get people to Dance and get in contact with the Body and soul so you can feel the Dancens freedom and get away from the busy everyday life.
Program
19.30 Doors are open
20.00 Opening ceromony & warm up with Jeimmy
2030-24.00 Dance with surprises
Vision for bæredygtige fremtider: Visionen er at få mennesket i bevægelse , vi er skabt til at bevæge os til livgivende toner og fylde op på alle energiniveauer.
Vision for fremtidens by: Aarhus bliver en by, som inkluderer alle kulturer, der bor i Aarhus.
Det vil sige, at byen bliver mere kosmopolitisk. Desuden vil vi med vores arrangement være en bro mellem de forskellige kulturer i det Aarhusianske.