Koncert: Tacet Tacet Tacet + Maria Dybbroe (+guest)
20/12/2017 @ 20:00

-

23:00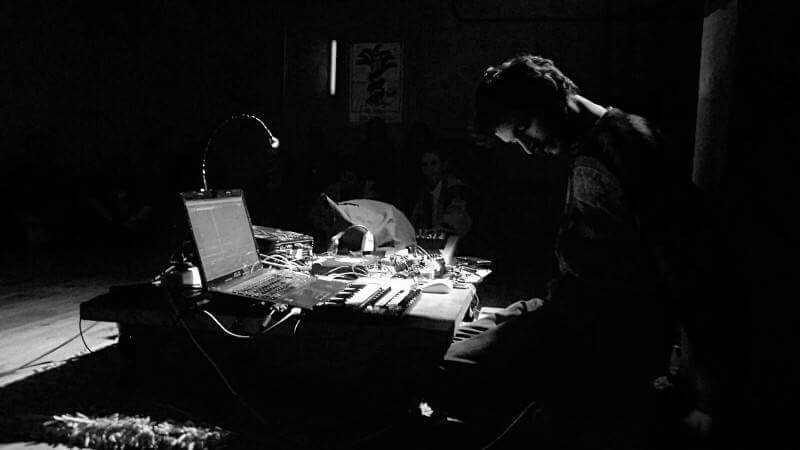 Francesco Zedde
Bio:
Composer mainly concentrated in the three-dimensional sound diffusion and audiovision. Active since 2007 as drummer and electro-acoustic performer, mainly in the fields of noise, ambient and experimental music, he've been playing in Italy, Spain, France, Germany, Poland, Slovenia, Belgium, Switzerland, Netherlands, Denmark, Austria and Norway.
He has published 7 albums, 2 ep and 1 split, one of his last tracks, "Silex" included in "Exotic Esoterique vol.2" produced by Artetetra was reviewed by Simon Reynolds on The Wire.
He has been a member of many different projects including Butcher Mind Collapse, A.N.O., Kree Mah Stre, Virgin Iris, Tentacle Rape; played more than 300 concerts, 70 of which in the last 6 months.
Participated and supported the organization at MULTIDOM! e MULTIDOM! II (roaming festival for hard-listening non music, 2015-2017).
Founder and organizer of Discomfort Dispatch concert series (electronics/free impro DIY festival)
Nowadays he's often touring as a solo performer or as two different solo project, the first called Tacet Tacet Tacet, (live electronics ambient audio/visual mainly inspired by modern experimental, post rock and psychedelic music) the second called Tonto, a furious punk rock one man band performed with a digitally processed drumset and voice.
He's actively collaborating and performing with Diarrheal Blast (Harsh noise wall duo with Paolo Gaibà Riva), Dream Lense (Ambient experimental duo with Nicola Tirabasso), So Beast (experimental post punk trio based in Bologna), Barren Land (Dungeon Synth duo with Luigi Monteanni).