Les Femmes Bleu présente Cirque de la Vie #2 EXPLORE
04/10/2013 @ 08:00

-

23:00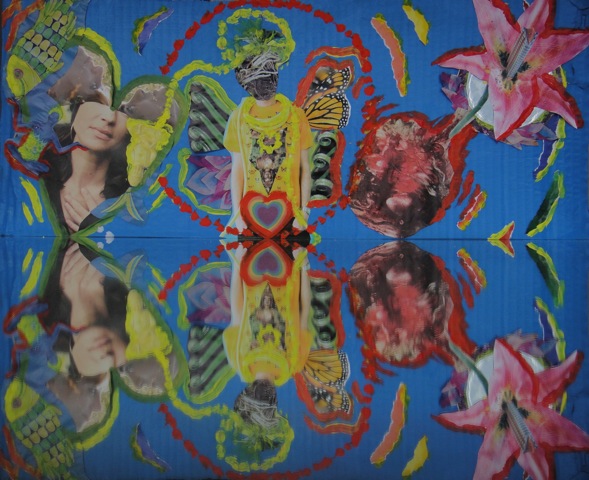 Has transformed into another event.
We invite you… and ourselves… into 4 x multi sensual poetic modern rituals for LIFE… experience… explore… express… elevate… we want to seduce you… we want to awaken you to the beauty of being… we want to share all the magic we sense by being alive… we want to challenge you to listen to your heart´s desires… FOLLOW… with a smile… play with like a child… dance like a wild sensual woman… stand strong like a brave hearted wise human… we wish for more fun and meaning in our everyday life… we want you to be the captain of life creation from now and on and on and on… dare to care… dare to be whom you have always been deepest deepest down… dare to be… the artist of your life!
I am the artist of my life
I am nature
I am the wheel of life
You are the artist of your life
We are here together
We are together artists of our world
Our reality
Life is…a party…a holiday…a wild celebration…if we choose to make it that way
Life is real
Life is to make responsibility our friend and gift
Life is a dance and it goes with the beating of the drums
Dance and play… everyday
Compose your life your own way… sing it out loud!
#2 EXPLORE
// I AM the artist of my life //
DON`T TALK… BE! The life pulsating Dome of Visions full of locally grown, living & lovin´ "ambassadors of life" sharing their I AM story by BEING IT… sharing what dreams they have followed and put into LIFE… you are invited to join this exploration in a wild diversity of individual artistic experimentation and storytelling… the only way to do it is to BE YOU! But how do you find out? What do you dream of? What is stopping you from living those dreams? We invite you on an openhearted exploration… to the inner life artist in you…as an inspiration all kinds of LIFE ARTISTS will share and make you experience their stories… come and get powered up by brave hearts who have already thrown themselves off the cliff… let´s build some wings… let´s get started… do you dare to step up as YOU on the stage of life? THIS IS YOUR CHANCE TO START!
Who: RADICAL INCLUSION ^^
When: Oct 4th, full detailed day and night program coming soon!
Where: Dome of Visions
Cost: Donation based on YOUR individual capacity from 50 DKK-350 DKK