Eventyr/Storytelling Workshop For Børn! – Fairytale/Storytelling Workshop For Children!
February 18 @ 12:00

-

14:00
Event Navigation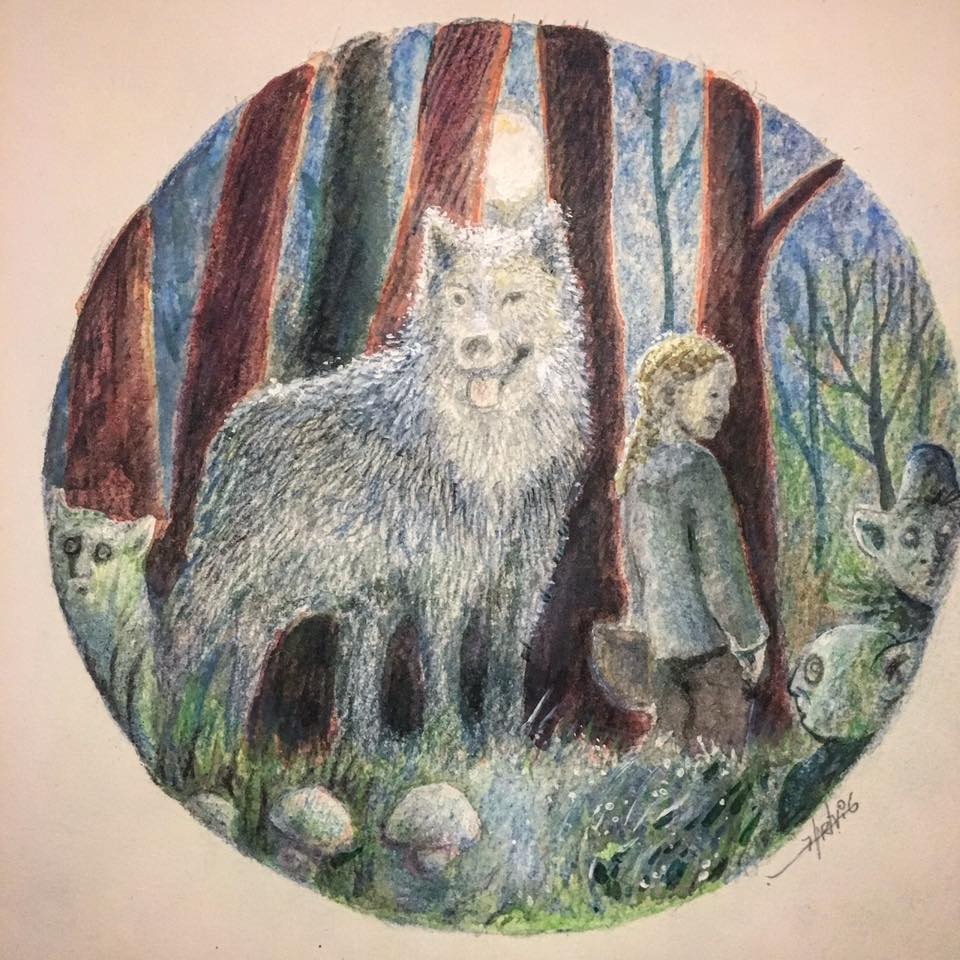 Er dit barn ca. 6-11 år, og mangler I noget sjovt at lave søndag 11. februar? Så tag dit barn med til Eventyr/Storytelling Workshop!
Workshoppen afvikles af kunstner Hartvig Hansen og Teaterproducent Emma Holtet, der vil undersøge, hvilke karakterer og fortællinger børn selv finder på, når de slipper fantasien løs!
Gennem kreativ leg, tegne øvelser mm. vil vi finde frem til børnenes fantastiske fortællinger! Forhåbningen er, at vi herudfra kan skabe børnebøger, der afspejler børnenes egen grænseløse fantasi!
OBS: Vi skal gøre alle forældre opmærksomme på, at vi filmer workshoppen i forbindelse med en kickstarter/fundraising-kampagne, så I skal være indforståede med, at filmene vil blive offentligt tilgængelige online efter eventet.
Det bliver et par sjove timer med masser af kreativ leg, og der vil være lidt forplejning til børnene og til de voksne, hvis de vil vente og kigge med.
Vi glæder os til at se jer, og vi håber, at I vil hjælpe os med at udarbejde nogle fantastiske og innovative børnebøger!
Workshoppen er gratis, men for at deltage skal I skrive en mail til: emma.elisabeth.holtet@gmail.com med: Antal deltagende børn, deres alder, samt den voksne ledsagers telefonnummer.
ENGLISH:
Is your child around 6-11 years old and are you looking for something fun to do
on Sunday the 11th of Feb.? Then come along to our Fairytale/Storytelling event for Children!
The workshop is organised by Artist Hartvig Hansen and Theatre Producer Emma Holtet, that want to investigate what characters and stories children invent, when they let their imaginations run wild.
Through creative play, games and drawing we want to explore the childrens own idea of what a good story is. We hope to use the findings in the workshop to create childrens books that reflect the inventive and limitless mind of a child.
IMPORTANT NOTE: The workshop will be filmed for a kickstarter/fundraising campaign, so you must be be aware, that footage of the event subesequently will be shared publicly online.
It will be two hours of lots of fun and creativity and there will be refreshments for the children and any parents that want to come along and observe the workshop.
We look forward to seeing you at the event, and we hope you will help us create some incredible and innovative children's books!
The workshop is free, but to take part please send an e-mail to: emma.elisabeth.holtet@gmail.com and inform us of: How many children are taking part? How old are they? and a grown-up's contact number.
Vision for bæredygtige fremtider: Vi arbejder for at skabe kunst til børn. Derfor afvikler vi kreative workshops, hvor byens børn kan inddrages i vores arbejde, og hvor vi stimulerer barnets naturlige kreativitet.
Vision for fremtidens by: Byen skal være for alle, men fremtidens by er især børnenes by, da de er byens fremtidige borgere. Derfor afvikler vi events, hvor børnene er i centrum.